Summer is over, but in Dubrovnik there is always something fun to do! Here are a few events that might be interesting for you this month.
– Today, there is an opening of art exhibition of famous Nikola Božidarević. The opening ceremony will be at Rector's palace at 7.30 pm.
– Tomorrow, there will be two concerts. Third autumn music variety by the Dubrovnik symphony orchestra will be performed in Rector's palace at 9 pm. At the same time in St Saviour's Church Slobodan Begić on violin and Nina Ćorak on piano will have a concert – The best work of great composers.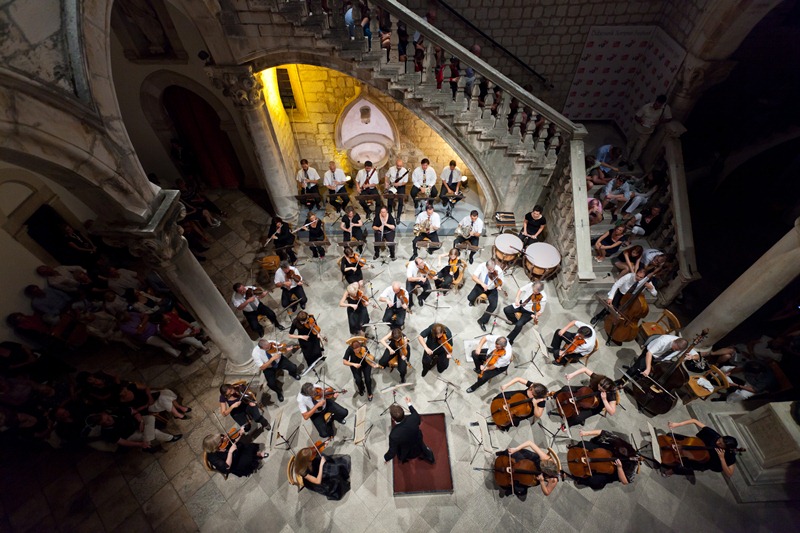 – With 6th of October there will be a traditional dancing and singing by folklore ensemble Linđo at Lazareti 9.30 pm. Repeated performances of Linđo will be held on October 10,13,17,20,27 and October 31st .

– Exhibition of Davor Sanvincenti – CON UNA CIERTA CALMA will be open from October 6 until October 29 at the Art Gallery Dulčić Masle Pulitika.
– If you're more into partying and having lots of fun, final party for this summer season at the Culture club Revelin, and the concert – Shapeshifters, Freemasons will start at 11 pm. You can visit that party 6th and 7th of October. The celebration will be hosted by pretty hostesses and dancers with lot of acrobatic surprises! – they said from the Revelin Club

– 9 of October bring us some classic music – concert of Sorkočević Quartet starting at 9 pm in St Saviour's Curch.
– For those who like drama performances, on 11th of October you have to visit the Theatre of Marin Držić and enjoy the theatre play – Hoerspiel : Small game for listening and watching. The performance will start at 8 pm.
– Day after that there will be another exhibition in Museum of modern art called Emptiness which is choice from the series of 15 authors (Croatian photography of the XXI Century). Exhibition is opened until 5th of Novemer.

– At 13 of October there will be a Festival called Dubrovnik music wave on the Island of Lokrum. That is first music festival in Croatia which connect different genres : jazz, pop, blues, rock, electro, indie, techno… It will end 14 of October.
– Dubrovnik Movie Festival will be opened from 18 until 22 of October.

– For all those who love food more than anything – from 19 until 22 of October there will be a Good Food Festival here in Dubrovnik! There will be lots of cool stuff to do : wine presentation and wine tasting, lot of local food to try, you will be able to try Dubrovnik craft beer! And the best part of it that some of that you can try on Pile Gate while exploring the Old town!
– On 20 of October you can enjoy the concert of Dubrovnik Symphony Orchestra at 8.30 pm in Rector's palace. They will also play on October 27.
– Revelin offers you every Tuesday- RE:Wind party, every Wednesday – Mashup masters, and every Thursday – the Vibe.
– Enjoy your days in Dubrovnik, visit some of these awesome events, and of course take some great photos and post it on Instagram with #godubrovnik.
PHOTO: Go Dubrovnik archive