When you're looking for inspiration, Instagram is a pretty obvious place to head – but how do you escape so many average images to find the true gems in the rough?  Well, sometimes this happens spontanously. This is exactly how I found Polina's Instagram profile @worduuup just a few weeks ago, when I stumbled upon a beautiful photo of her and our city. It turned out that this wasn't the only breath-taking photo Polina took in Dubrovnik and Croatia, in a fact, her entire profile looks like a travel fairy-tale, with posts from all over the world. This wanderluster not only inspired me to see my hometown with different eyes but also to think about my 9 to 5 job and daily routines that sometimes make me  forget what's life really about. Yes, I was left speechless, so there was no other choice but to contact Polina and ask her about her life, work and her travels… So that she can inspire you too.
Who is Polina K.? 
I'm a wanderluster and a storyteller. I love moments. I love nights more than mornings, the moon more than the sun, and the here-and-now more than any sometime later. I belong to no man and to no city. I'm that girl who is lost in time, the girl who is vanishing constantly, perennially dissolving in the darkness and digressing further and further into the unknown. Just like the Cheshire cat 🙂
Is there a place you call home?
My home is where I'm not. I can't say I have a place I could call home now that mean any more than a key to an apartment. And more I think about it more I realize that Home for me has really less to do with a piece of soil but more with a piece of soul.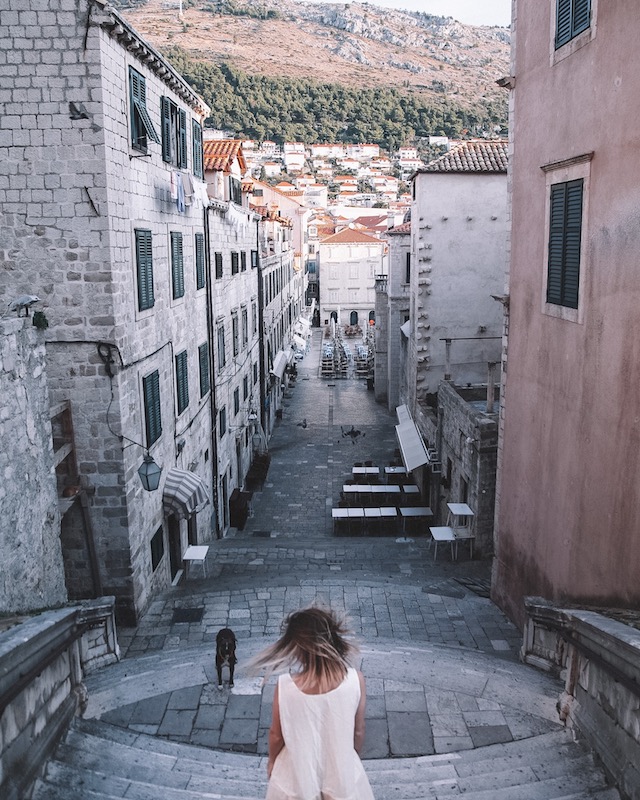 My Instagram page is my story. My road diary. I never know where I'm going, but I know I'm going somewhere glorious. I think life is delicious, and I want to gobble it up in big bites, eating, drinking, smelling, reading, talking, traveling – everything. I want everything. I'm hungry for everything, all the time. So much to see, think, celebrate, taste, absorb, charm, touch, try, do. I can feel myself come to life, eyes open, taking everything in, fingers running over textures, ears pricked for sounds. Life — is huge. You can't breathe it, you can't touch it, you can't soak it up with your skin if you are wasting your time at home looking at the beautiful faces and stray souls of random people on your screen. I feel life is so genuinely interesting, that there's so much to be tasted and tried and discovered.
How did you start taking these beautiful photos all around the World?
I am an artist as much as I can remember myself. Whether it's a pencil, ink, paints or a camera lens – in the long run it doesn't really matter. So I'd say I'm making pictures for my whole life. My art is a chance to be the creator of my own world, my own reality.
What comes first, the photo or the text?
It really depends. It goes both ways and it's really hard to say. Sometimes a story comes out of a scenery and a picture I take and sometimes I find a place and the right moment that reflects a story that was written already and now waiting for its time to be posted. I think the combination is powerful. I want people to stop, to see, to read and to think.
Can you tell us a bit more about your creative process? What inspires you?
Inspiration is everywhere. Books make me dream and invent my own worlds. I imagine myself a cheetah running so fast that its legs touch the ground only half the time it's in motion. I smell pine and see the moon on a pink sky in Norway, hear wind in the tops of trees in Cambodia or waves breaking over rocks in Aruba, taste ginger snaps with green tea on a snowy evening in Vienna. I experience the wind blowing my hat off in Paris or get in a hot bath with white foam in Sweden, smell wet air and see a rainbow at dawn in Cape Town. And than I fly there to see it with my own eyes. And it looks even more spectacular than in my dreams.
Night walks through unexplored foreign city streets, the silence that comes after a rainstorm at dawn, a pink sky, oceans and jazz, airports and a hand waving from a train, motorbikes, the wild air and the road, intricate detective stories and crazy mind-blowing adventures, lavender fields, vintage iron spiral staircases, dancing in the rain, watching the stars, conversations on a rooftop at 5 am, a coffee with the sunrise, learning something exciting every day, staring at chandeliers in the long halls of the remarkably palatial empty marble palaces, photographing a moment that's gone forever ― all this inspires me each day.
Can you tell us what is your favorite memory from a journey ? 
I travel for years. Every country, every place I go to is unique. I think travel is the discovery of truth… about the world, about yourself; a proof of the promise that humankind is far more beautiful than it is flawed. With each journey comes a new optimism that whatever hardships and despair you're going through in life, there are ideas and people just waiting for you to help you to turn your world around, to impact your life, to inspire you, to make a difference for good. Each journey, wherever you go, becomes a part of you somehow, changes you, helps you to grow and by reaching these new faraway places you finally meet your true self. Whether it's dancing on a rooftop of the 'Beatles Ashram' in Rishikesh, or driving to Kampala to have a rolex for breakfast, or flying to Sri Lanka to meet the sunrise on the top of the mountain ― all these are puzzles of my own story and every experience means the world to me. I'm always looking for those moments I can remember with laughter and excitement. And I never know where I can find myself
tomorrow
. It's so natural to take a new step and so strange to freeze in one place. I do everything to shook my life so much that the luggage would fall from the shelves. My dream is to visit every county in the world so it doesn't matter how many countries I left behind. It's more important what adventures await me ahead.
You captured Dubrovnik in a magical way… And it seems you're a true GOT fan. 

Was the HBO series what inspired you to visit Dubrovnik?
Haha, obviously not. It was a very fun addition to the journey. I just felt like the time has come to visit Croatia. And I have to say I fell in love with your country. Traveling around Croatia is like being in a fairytale, with Game of Thrones and Star Wars in your mind or without. Everything is so familiar, so new and so magical at the same time. I've been to Dubrovnik, Lokrum, Split, Sibenik, Fortress of Klis. I've taken thousands of photos and I've written a lot of stories and I'd love to come back to explore, to experience, to absorb and to learn more about your country because it's absolutely spectacular.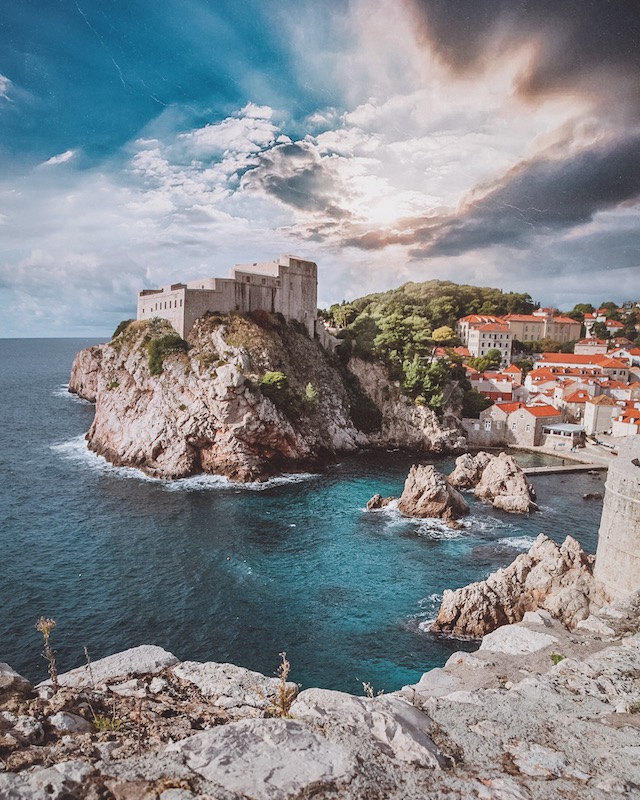 How long does it take you to capture a perfect photograph?
Sometimes it's hours of shooting and then hours of editing, sometimes the 1st shot turns out to be the best. But before taking any photo there is a huge amount of effort to find a place, fly there, find the right time, the right light, the right wind, create the right plot for a photo. And howbeit, there is the whole life of experience behind it ― many years of studding, learning, trying and discovering. But at the end of the day, looking at the world with burning, fire-lit eyes, dreaming impossible dreams, following your heart and believing in magic ― this is what matters. Because once in a while, right in the middle of an ordinary life, faith gives us a fairytale and you just need to see it to capture it.