Dubrovnik was one of the first places in the world to introduce a quarantine system as a protective measure against infectious diseases. Originally the quarantine settlements were on the islands of Mrkan and Bobara, and then for a while on Lokrum and then in Danće. At the end of the 16th century a row of houses, known as the Lazereti, was built outside Ploče to the east of the town as a quarantine facility. Here arriving travellers and their goods were kept in isolation for a period of 40 days.
The Lazarettos, consisting of eight preserved buildings and five courtyards, were renovated in 1623 from the sea side in order to also enable landing of larger boats. The complex included large warehouses for goods and livestock, as well as lodgings for the extended stay of merchants and travellers in isolation.
In the 17th century the Dubrovnik Lazarettos were the largest merchant transit centre on the Adriatic, and one of the best organized quarantines on the Mediterranean.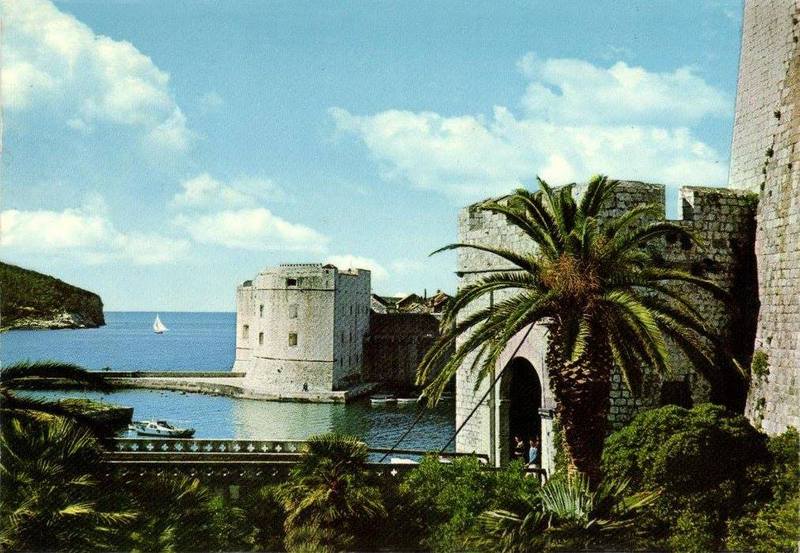 At a time when numerous epidemics were spreading in the 14th and 15th centuries, the Dubrovnik Republic took strict measures to organise sanitary and health services in Dubrovnik and throughout the region, as well as to implement the measures and regulations decided upon in this regard. It is a well-known fact that at that time epidemics of infectious diseases raged, above all the plague, which Dubrovnik people called pestiferous diseases. The period was also characterised by a boom in trade and many caravans, particularly those from Turkey, came to the City.
As far back as 1377, the Dubrovnik government's Major Council – fearing a large-scale spread of infectious diseases – reached an important decision, by which all travellers, merchants, both Dubrovnik – and foreign diplomats, and anybody else coming from contaminated areas was not to be admitted into the City and the surrounding area within the territory of the Dubrovnik Republic before undergoing a compulsory isolation period. The people of Dubrovnik thus became the first in the world to introduce a quarantine system as a protective measure against infectious diseases.
Today, the Lazarettos serve manifold purposes such as recreation, trade and entertainment. You can find out more here. The most attractive Dubrovnik hotels Excelsior and Argentina, as well as the Dubrovnik Museum of Modern Art, in the magnificent Banac villa, are also situated close to Ploče.