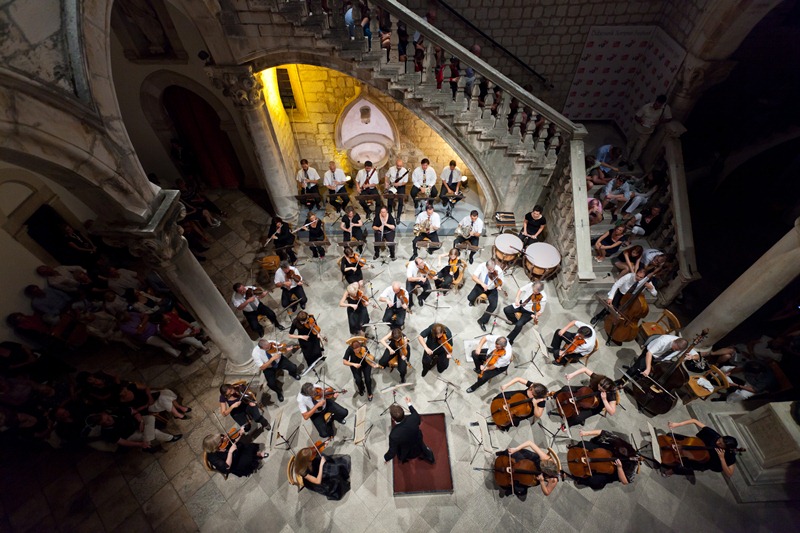 WHAT: Experience the sound of Spring
WHO: Dubrovnik Symphony Orchestra
WHEN: from the 8th till the 22nd of April
The first concert will be held on April 8th at Dominican Monastery. The concert is organised in collaboration with the Association of Friends of Armenia and the Ministry of Culture of the Republic of Armenia.
PERFORMERS:
Christoph Campestrini , conductor ( Austria )
Gevorg Dabaghyan , duduk ( Armenia )
Kahriman ( violin )
Z. Kodaly Dances of Galanta
V. Sharafyan Concerto Duduk , violin and strings
V. Sharafyan transcription of Duduk and orchestra
M. de Falla El amor brujo , Suite
DID YOU KNOW?
DUBROVNIK SYMPHONY ORCHESTRA is a professional ensemble performing since 1925, first as a Dubrovnik Philharmonic, then as a City Orchestra, and at last as a Festival Orchestra. The Orchestra is consisted of academic musicians, mainly students of the Music Academy in Zagreb. Many of them are excellent soloists which enriches music possibilities of this artistic ensemble. Among musicians of this ensemble there are a few authentic composers, which gives to this orchestra a special level of recognition of an atmosphere in which the ensemble works. The Orchestra has performed many times in Croatia, Europe and USA. The concert stages are often Rector's Palace, churches of Dubrovnik and squares. During the Dubrovnik Summer Festival, the Orchestra performs works of great Croatian and foreign artists, interprets works of composers from baroque, classic, and romanticism era.  Some of the big names that preformed with the orchestra are: Lovro von Matačić, Antonio Janigro, Zubin Mehta, Kiril Kondrashin, Ernst Marzendorfer, Milan Horvat, Pavle Dešpalj, Anton Nanut, David Oistrach, Lord Yehudi Menuhin, Mstislav Rostropovich, Svyatoslav Richter, Henryk Szeryng, Uto Ughi, Christoph Eschenbach, Stefan Milenkovich, Ivo Pogorelić, Ivan Pochekin, Nada Matošević, Michael Kissinger Dubravka Tomšič, Dunja Vejzović, Ruža Pospiš Baldani, Monika Leskovar, Vladimir Krpan, Mischa Maisky, Yuri Bashmet, Julian Rachlin, Michel Legrand, Alun Francis, Pavica Gvozdić, Mario Hossen…
BONUS!
We have the best accommodation deals in Dubrovnik!