I have always been fascinated by cities with centuries of history and Dubrovnik is one of the most striking of them. From the beginning of my vacation in Dubrovnik I couldn't take my eyes off the beautiful city architecture. Sometimes you just have to look up to capture a perfect moment and you can guess that I made hundreds of pictures of Dubrovnik rooftops. Every day I was more and more in love with what I saw.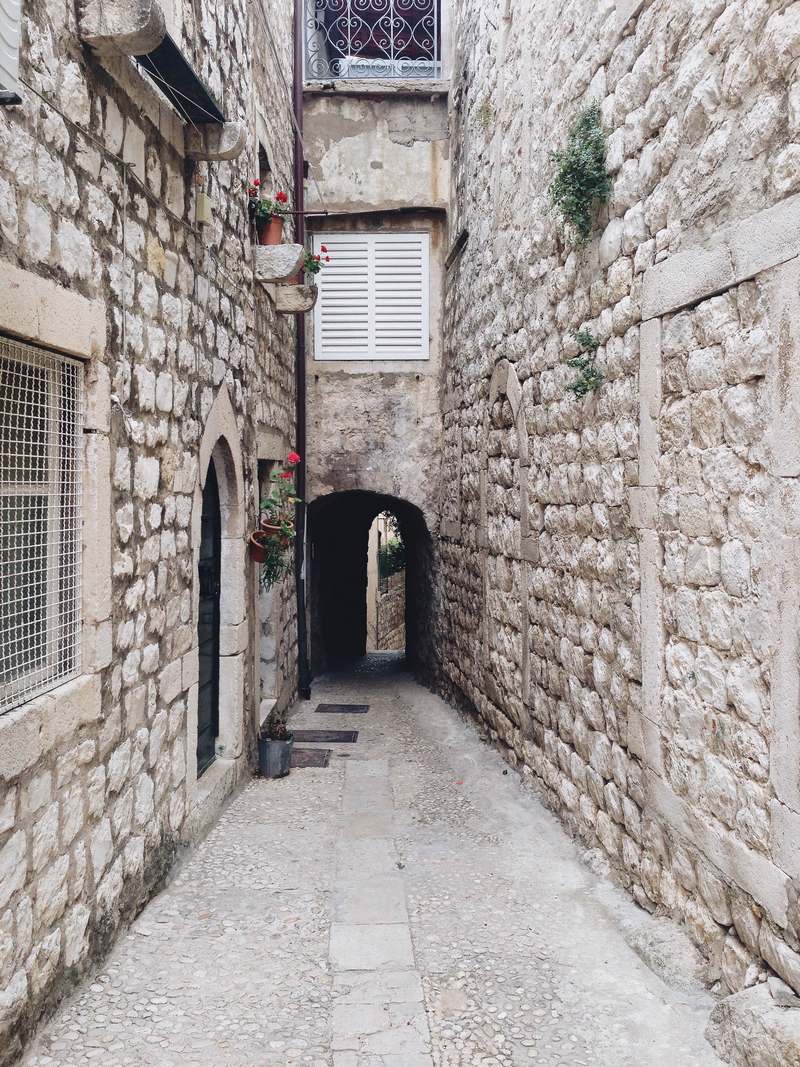 It is clear that Dubrovnik has very much its own style of architecture, quite unlike any other on the Dalmatian coast, and my curiosity was immediately aroused – so I decided to talk with a distinguished Croatian architect and ask him everything I've always wanted to know about Dubrovnik's architecture. Krunoslav Ivanišin is a Croatian architect born in Dubrovnik, professor of architectural design at the University of Zagreb, whose architectural studio IVANIŠIN. KABASHI. ARHITEKTI was nominated for the top 5 projects in Croatia representing the best example of  residential architecture in 2015. He used to teach architectural design at one of the best architectural schools in Europe, the Swiss Federal Institute of Technology ( ETH) in Zurich. With Krunoslav I spoke about architectural style in Dubrovnik, his favourite spots while he's in the city, his inspiration and of course, about his own 'must-see' places in Dubrovnik.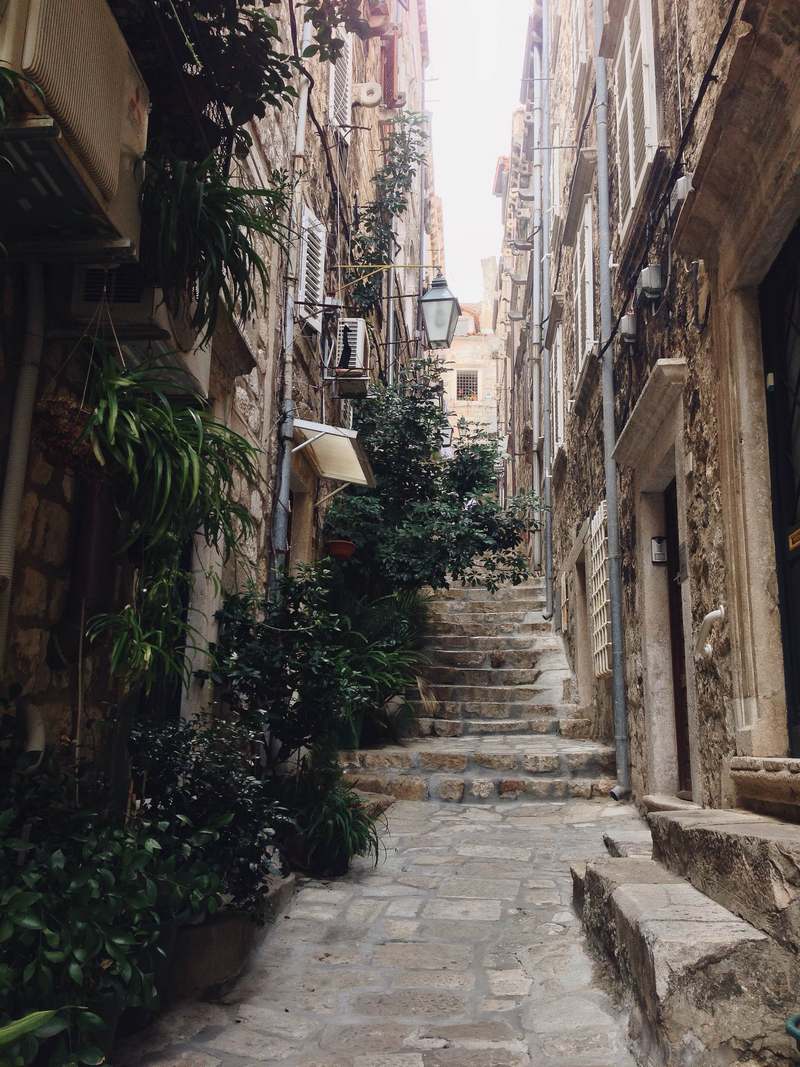 Since I've noticed that Dubrovnik's architecture is all about simplicity, I asked Krunoslav which architectural style dominates here and about its particular characteristics. "Dubrovnik is a medieval city with a medieval infrastructure, street network and – most important – the medieval city walls. On the other hand, most of its public spaces and public buildings are examples of the Baroque. The reason is that most of the buildings that we see today in Dubrovnik were built after the great earthquake of 1667. The earthquake destroyed almost everything, only the walls remaining almost untouched, being of such massive and solid construction. After the great earthquake almost the entire town was rebuilt and Dubrovnik is not one of those cities with a particular unified style. In some Italian cities you will find more perfect examples of Gothic, Renaissance and Baroque architecture, but not the whole package. In Dubrovnik, the whole package is more important than its parts".  It is important to note that the criteria inside and outside the city walls are not the same, and here we are talking about the characteristics of the architecture inside the walls."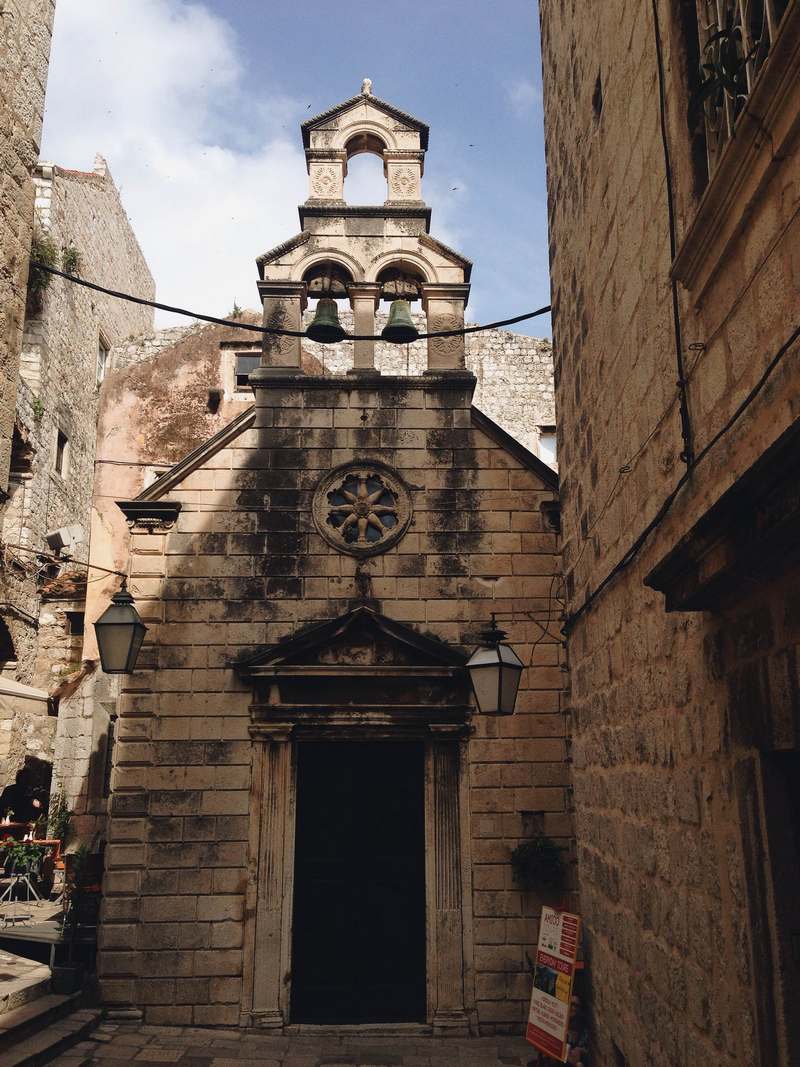 For Krunoslav the most important names of the architects of Dubrovnik are the Renaissance masters Michelozzo Michelozzi and Juraj Dalmatinac, and the Modern master Nikola Dobrović -about whom he recently published a book entitled 'Dobrovićin Dubrovnik: A Venture in Modern Architecture.' Because of the history of Dubrovnik and its geographical position I was curious about what the impact on its architecture had been, so Krunoslav explained: "The geographical position is about rather permanent things such as the land form, the climate, and its strategic importance. Periods and styles just come and go. There are only a few places in Dubrovnik from which we won't be able to see the heavy rock massive of the surrounding mountains and islands. On the other hand, there are not so many places in the world where we can witness such a triumph of architecture over nature as here when we look from the outside at the Dubrovnik city walls. The cultivated landscapes of Dubrovnik are great examples of how human activity has changed nature." From this we can conclude that relief and climate are much more important than historical period and Dubrovnik is a perfect example of that.
"In Dubrovnik, as elsewhere, after all, the architecture that fits the best is one which is beautiful, and to be beautiful means to be of good quality and in some way logical, which besides usability includes appropriateness to the specific place (which is more important) and to the particular time (which is less important). Today it's ridiculous to build in the ways of ancient times, but it doesn't mean that we can't learn from the old Dubrovnik masters It just means that in Dubrovnik you should build in a modern style, but with enough regard for all the good that was done by those before us" explained Krunoslav, when I asked him about how we might blend modern architecture with ancient Dubrovnik.
I've already mentioned that Dubrovnik has a rather different architecture than the other cities on the Dalmatian coast and Krunoslav said that the main reason is that Dubrovnik was the capital city of an independent state and its streets and squares were bigger, the standard of construction and utilities was better, and the buildings bigger and more uniform than those in Split, Šibenik or Zadar. By contrast, the contemporary architecture of Split, Zadar and Šibenik is much more interesting than in Dubrovnik, because there are still people in those cities who are engaged in a whole range of  activities, while Dubrovnik is, in his opinion, only about tourism and there's a real risk of it turning into a beautiful historical amusement park with nothing else of interest in it.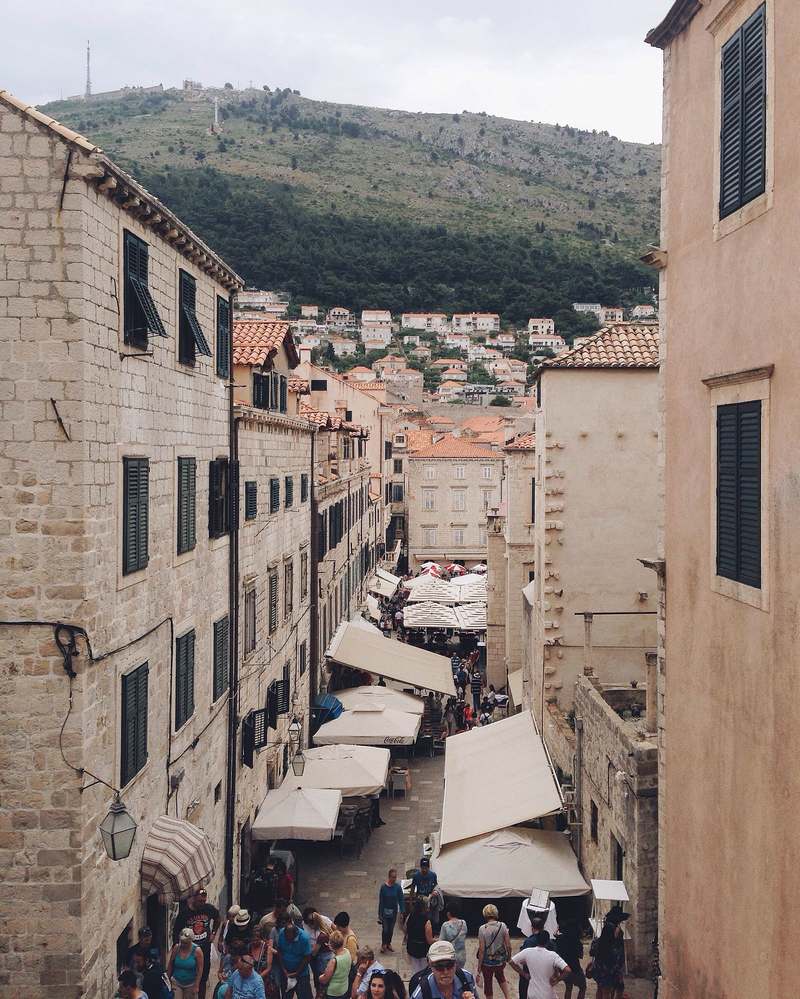 "Apart from these places, you should also visit the ruin of the 1930's Hotel Grand on Lopud Island and from there you should walk across to the beach of Šunj.  It's also interesting to take a car and drive the old road built by Napoleon's troops above Trsteno, Brsečine and Orašac, from where you have magnificent views of the Elaphiti Islands. You should visit the Renaissance Park, the Arboretum, in Trsteno, but also some of the Renaissance villas that are still ruins or semi-ruins. It is a beautiful ride along the old road in Konavle; the Pelješac peninsula has a lot of beautiful places where there are not many tourists. The Neretva delta is something completely unexpected, entirely different from the rest of the Dubrovnik landscape," said Krunoslav. So here is one man's list of places you could visit and enjoy in the area. But Dubrovnik has so much to offer that I can only recommend to you the pleasure of making your own explorations and discoveries!