Traveling to Paris with your other half? Maybe you've got a Tinder date. How on earth can you pick a romantic date in Paris without breaking your bank? Well, the City of Love isn't just for those who have a few hundred euros lying in their back pocket. You can still have an incredible experience with a partner or a date on a budget! A place to stay for two isn't even a problem as there lots of vacation rentals in Paris designed for adventurous travelers who are looking to find a comfortable and safe place to stay.
In this article, we'll take a look at 8 of the coolest romantic ideas in Paris under €50. You may have to miss out on some of the more iconic attractions or dinner dates, but we've got some winning alternatives that will impress your date!
Montmartre and the Sacre Coeur Viewpoint
Ah, Montmartre. One of the most romantic areas in Paris. Cute and cozy cafes, cobbled streets, and even a windmill! Although, that windmill (the Moulin Rouge) is definitely on the menu for a cheap date, as tickets for a show cost around €150 per person. No matter though! There's still plenty to keep you entertained as you're exploring this city center village. One of the top spots is the Sacre Coeur, a basilica that offers jaw-dropping panoramic views of the city. At night, locals of all ages head up here with beers, food, and speakers, creating a magical atmosphere above the twinkling lights of the city. You're sure to love it!

Caricature
This one probably isn't the best idea for a first date, but if you know your date pretty well, this is perfect! Throughout the tourist neighborhoods of Paris, you'll find caricature artists who'll put together a hilarious picture of you together. The best place to get this done is Place du Tertre at the Butte de Montmartre. You can take a look at the work of the artists there and select your favorite one. If you don't fancy getting your worst feature accentuated in the caricature, there are also a few portrait artists gathered in this part of the Butte. Who knows, maybe it'll be on the wall in your home in the future!
Picnic
Of course, everyone would love to dine at the restaurant halfway up the Eiffel Tower. The prices are a bit prohibiting for the average tourist though. And anyway, if you're up the tower, you can't see the most iconic building on the skyline itself! In fact, you'd be better doing something else altogether. Here's our suggestion: pack picnic blankets, head to your local supermarket, get some cured meats, cheeses, and a bottle of wine, and head to the Champ de Mars. It's a park with a great view of the Eiffel Tower, and the perfect spot for a date! Having a date here is one of the most famous things in Paris.
Window Shopping
Paris is one of the best places to shop in the whole of Europe. And just because you're on a budget, that doesn't mean you should miss out! For less than €50, in fact, for nothing at all, you too can window shop at the coolest designer stores in town. The Champs-Elysées, the Rue de Rivoli, and the Galeries Lafayette are some of the most beautiful places for a stroll. If you actually want to buy something, there are plenty of flea markets in Paris where you can pick up an unusual souvenir at a reasonable price too!
Go out for breakfast
Want to find dinner for less than €50 in Paris? Chances are that's not going to happen. Forget that Michelin Star restaurant and instead, head to one of the city's many boulangeries. Flaky croissants, decadent pain au chocolat, even a sweet macaron are all great places to start the day. And you'll have some change from that €50 note! Pick a boulangerie that has some seats and tables outside and enjoy a coffee with your first meal of the day. It'll also be the perfect way to set yourself up for a day of trying the other dates on our list!
Go to the cinema
Dinner and a movie, the classic cliched date, right? Well, there's a reason for that. It can be pretty romantic after all. And, it's quite dark in the cinema so you can steal your date's popcorn without them realizing it! We're not talking about a superhero movie at a multiplex by the way. Step back in time with a vintage black and white movie in one of the many independent vintage cinemas that you'll find around Le Marais and in the Latin Quarter of the city.
Take a walk along the Seine
Sometimes going for a walk is the perfect date, especially in a city like Paris. The best part of the city for this is undoubtedly along the banks of the Seine. You'll pass some of the city's iconic architecture, such as the Notre Dame Cathedral, the Louvre, and the Pont des Arts. When you want to take a break, there are two tranquil islands in the river, Île de la Cité, and Île Saint-Louis. Stop here to get some peace and quiet on a bench and rest those legs! Also, if you and your date happen to kiss under the Pont Marie on the way to Île Saint-Louis, make a secret wish. Just don't tell anyone what it is, or it won't come true!
Go to a museum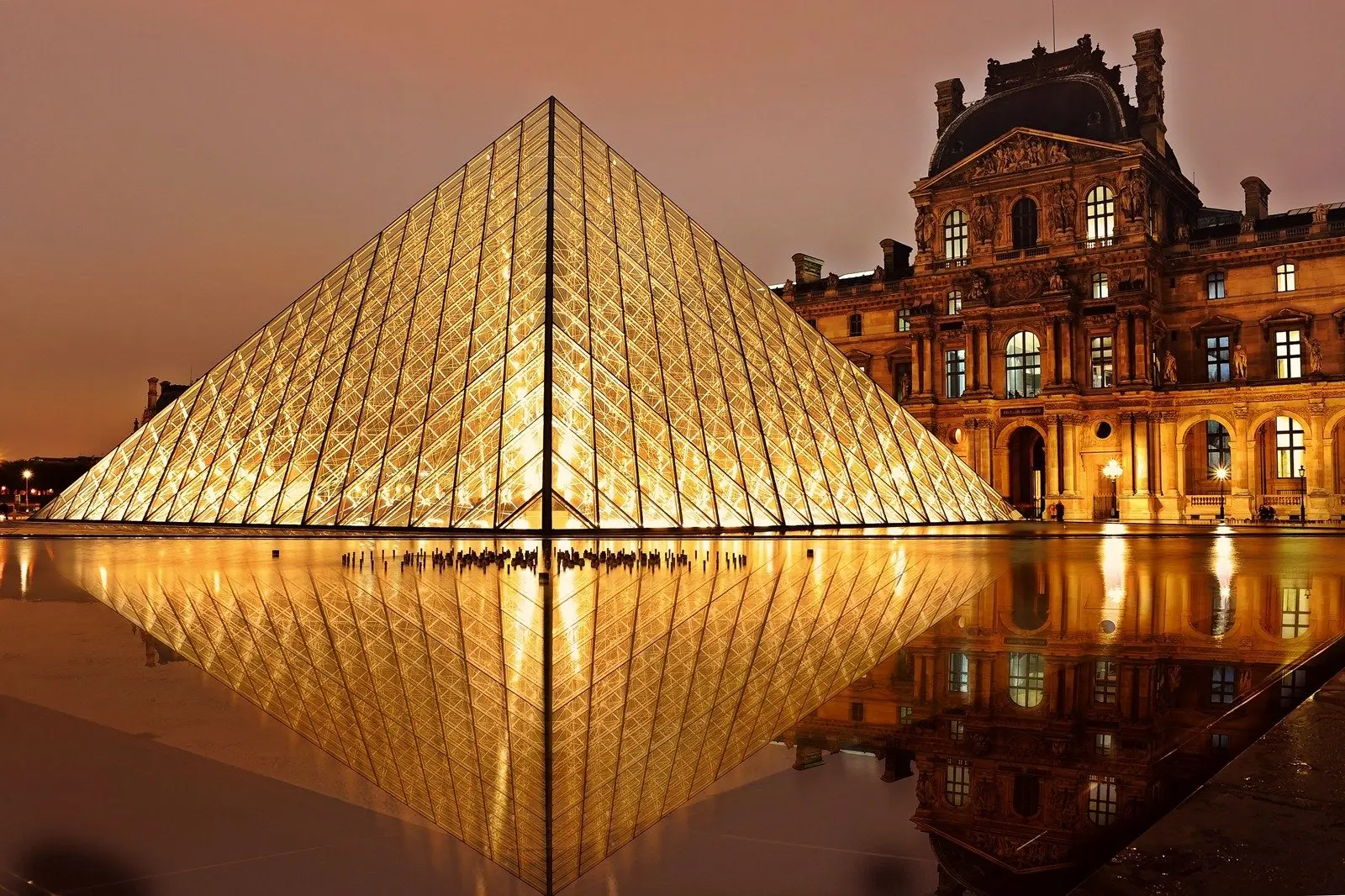 Paris has over 150 museums and it's one of the best cities in the world for art lovers. The Louvre is obviously the most famous, and with tickets at €17 each, it's well within your budget. However, the crowds can sometimes take a bit of the intimacy and romance from it… and the Mona Lisa is really small! Try the Musée Rodin instead, full of incredible sculptures and with extensive grounds for a walk afterward. Want something weird and wonderful? Try something like the Museum of Vampires and Legendary Creatures instead. May not be the most romantic, but it'll certainly get you two talking!