In a city synonymous with iconic sights and world-class offerings, naturally souvenirs abound. You'll find plenty of budget-friendly Dubrovnik key rings and I love Dubrovnik t-shirts but thanks to the city's artistic flair and diversity, you can also find richer pickings on offer. Here are our top choices for the perfect Dubrovnik mementos.
Lavender -If you're looking for an ideal, authentic and practical souvenir that will remind you of holidays in beautiful Dubrovnik, a fragrant bag of "Lavandula Croatica" or a bottle of etherical lavender oil is the right choice for you. Croatia is one of the largest producers of lavender due to ideal climate and a good soil.  Lavender doesn't only smell like haven but it's also recommended as a stress-relief, for head-ache, high-blood pressure, flu, rheum, some skin diseases, burns, insect bites, and for protection from moths and mosquitoes.
The Wine- Croatia enjoys such a unique landscape and terroir for wine growing, especially here, in Dalmatia. If you're looking for a classy, yet authentic gift, you can't go wrong with the Croatian wines since they belong to some of the best wines in the world.
Konavle earrings & Dubrovnik's traditional jewelery (Verižice) They were originally worn as part of the traditional Konavle folk costume, but today they are basically a fashion statement (even Queen Rania of Jordan wears them!) These simple gold rings can be decorated with gems, coral, enamel or small metal particles. Konavle earrings can be found in many jewellery shops in Dubrovnik. One of Croatia's most popular souvenirs is called botun. It's a beautiful piece of jewellery, it's wearable and it will be a perfect reminder of your vacation in Croatia. It's usually made in gold and silver, and we are sure that anyone that loves a mixture of tradition and ellegance will find it absolutely beautiful. Find it in the Old city.
Coral
When it comes to jewellery, there is a lot to choose from in Dubrovnik. But when it comes to great quality and beutiful design, there's a few top places. One of them is Clara's Stone, where you can find exquisite coral jewellery, but also learn about the entire creative process.
Startas
Meet Startas! 100 % Croatian, 100 % Vegan, 100 % cool! Even Anna Wintour thinks so. These beauties have already been featured in Vogue magazine, InStyle etc. Global brands like Nike, Adidas and Vans have also made the cut with Startas.The sneakers were created by Croatia's oldest shoe manufacturer, Borovo in Vukovar. Startas proudly continues to be crafted in the same factory from where they originated in 1976. Find out more here.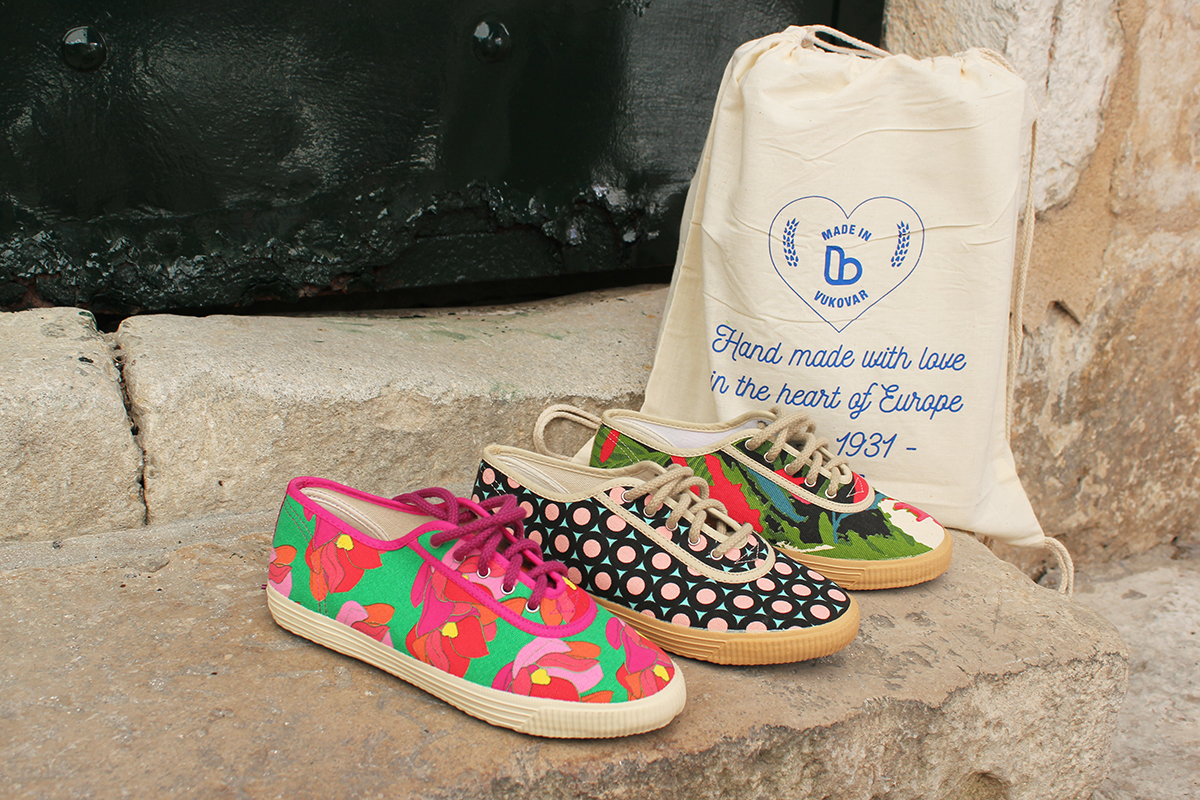 Croatian City Stories Dubrovnik
Through the concept of playing cards and other souvenirs, such as bags and magnets, this brand offers a new look to Dubrovnik's interesting history. Using the playing cards, one can get a glimpse of Dubrovnik Republic and learn more about the city of Dubrovnik – trough play! The characters and motifs from Dubrovnik's history replaced the typical  poker cards symbols which we were already familiar with. Find out more here.
Tint-o-Rama
Canned souvenirs made from vintage illustrations preserved and 'conserved' for eternal memory. This is a wonderful pick if you're looking for really creative and original souvenir. Learn more here.
 Olive Oil
This region is famous for amazing Olive oil. It can be consumed or used as a medicine. Dubrovnik women have been using it as a secret weapon for beautiful, shiny hair and perfectly tanned skin.
A Coockbook
You loved Croatia's food so much that you would love to bring home the taste of it? What's Cooking in Dubrovnik? is a cookbook, written by Ana-Marija Bujić, an acclaimed Croatian food blogger. With more than 300 pages, and 120 recipes – each accompanied by a short story and a full-page photo – this book is a guide to the way people in Dubrovnik eat and live today. It's like having a Croatian grandmother standing next to you in the kitchen, telling you what to do.
Towar Grappa & Liquors
Towar liqueurs became very popular between  local and foreign guests thanks to their interesting name, packaging and good flavor. Find out more here.
Dubrovnik Sweets
This is a classic. Find homemade, delicious & eatable sovenirs at the local green market and bring home something sweet.
A tie
The cravat is a neckband originating from 17th-century military unit known as the Croats. Yes, you read it right. A tie originates from Croatia. Do you need a better reason to purchase it right here?