Dubrovnik Old Town Green Market is definitely one of my favorite places in the world. Why? Well, every Saturday morning my mom would take me there, ever since I was a little girl. And I would watch her, impressed by the way she negotiates with the market people… She had a way of moving fast around these benches, knowing exactly where she wants to buy zucchini, lettuce, potatoes, or eggs. She knew everyone by their first name, and they would always welcome her with the smile, and fill up her bags with something extra. I considered this a talent, something cool only she knows how to do, and I wanted to be just like her when I grow up.
 If you're an early bird, this should be on your to do list. And if you're not, trust me, this is worth waking up an hour or two earlier. This spectacular green market is opened every morning and it's located at Gundulic's square, the heart of Old Town. The second you step into this little colorful world you will be intoxicated with the atmosphere. Sometimes, I just sit in the nearby caffe, order some Turkish coffee and watch the buzz. There is ALWAYS something interesting going on. This place is just a fantastic environment for a market.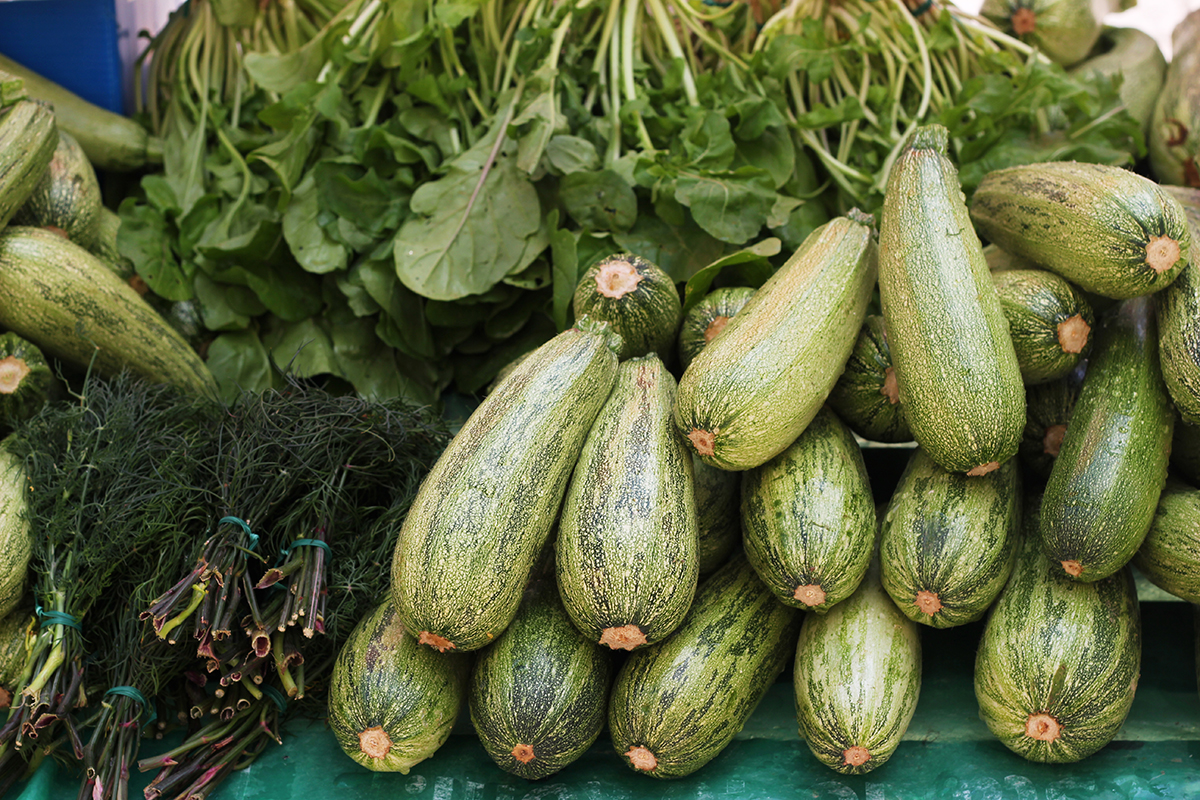 Everything here is locally  grown with so much love and care. And yes, it's usually 100% organic; fruit, vegetables, jams, honey, oil, meat, cheese… It all comes from Dubrovnik's nearby regions, mostly Konavle. Here, you can also find some homemade rakija and sljiva (Grappa), a selection of homemade liquors, all sorts of herbal remedies for health and tea, dried lavender, aromatic oils etc.
In this market, you will definitely find someone that speaks English, but if you don't – it's no biggie! There are ways to communicate that go beyond all language barriers. You will be astonished by the hospitality and kindness. And taste? Absolutely! Taste! Compare! Taste! Everyone is completely committed to their product, proud of it, and happy to share it with you.
Dried fruits and fruit pastes are all specialties of this region. The Mediterranean climate is absolutely incredible and basically anything can grow here. Everything on this market is weighed with old, antique looking scales. And behind these benches you will meet some wonderful characters, patient hosts that welcome everybody that visits their market.