The city of Dubrovnik is an absolute treasure which has become one of the must-see cities of Europe. The Pearl of the Adriatic as it's known, is receiving an ever increasing number of day trippers, who have 10-24 hours to explore and get a feel for what makes this historic city so unique. If you really want to get to know this city better and begin to feel like a local, you need to explore. You can find the best go-to guide with the Go Dubrovnik Guide and the Dubrovnik City map. Inside you will find great places to stay, eat, shop, and visit, all selected by local experts in the know. You can also find cheap places to stay in Dubrovnik with Cozycozy.
Dubrovnik Old Town Map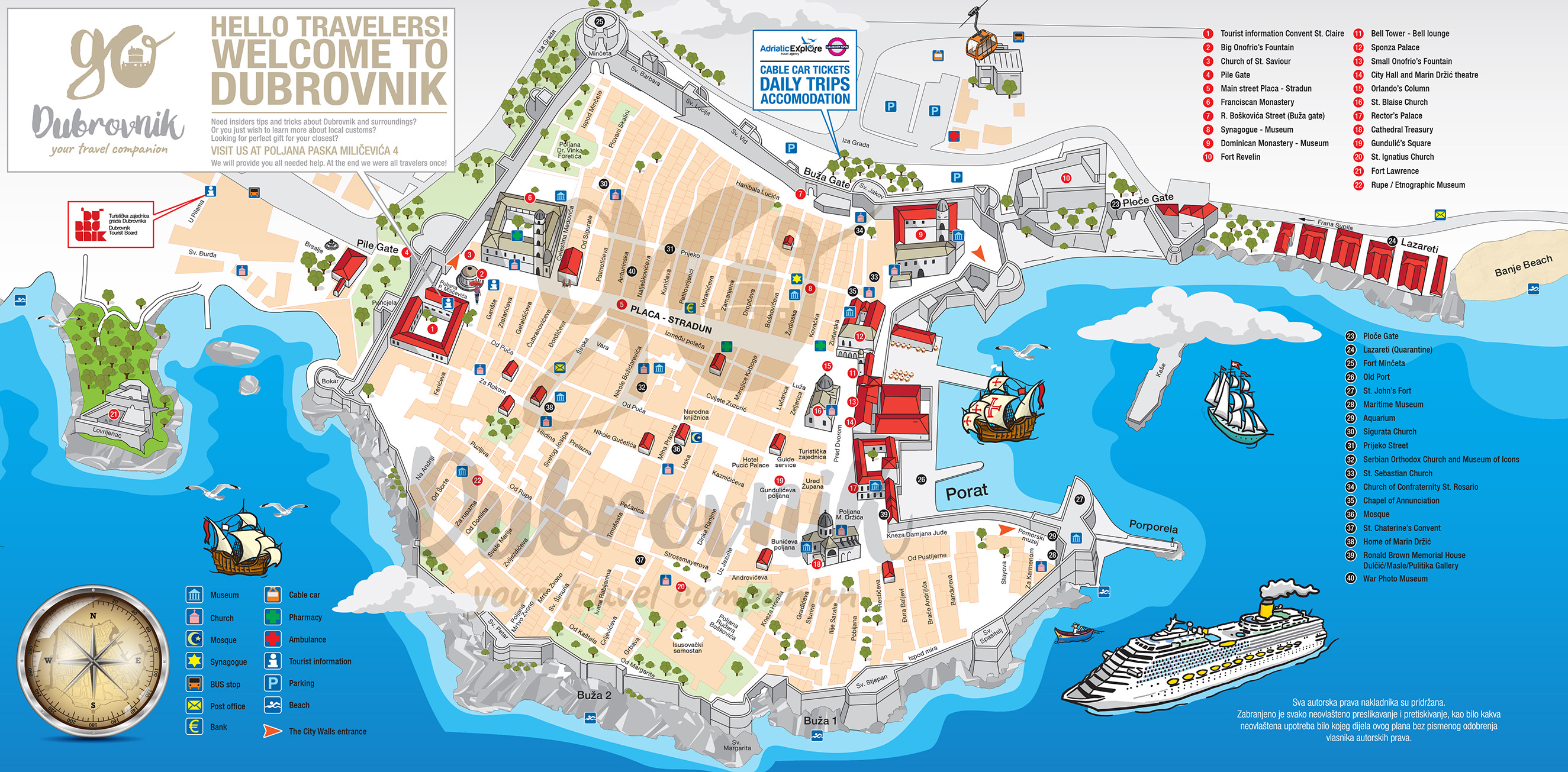 Download Dubrovnik map as pdf
This Dubrovnik map is made for travelers. It is your single free travel guide that works both online and offline. The Dubrovnik city map and Go Dubrovnik Guide can help you decide where to sleep, what to see, where to eat, and what to do. For each destination you get maps, routing, and city guides all offline.
With the Dubrovnik Old Town Map, you can:
Plan your perfect trip – with tips from local experts you can find great spots;
Save all the places you love or want to go in Dubrovnik map collections;
Share your adventures with all your friends.
Interested in Game Of Thrones Filming Locations? Book The Best Selling Tour!