How many of you have heard of the island of Lastovo? Unless you're Croatian, my guess is you have not. Lastovo lies West of Mljet and South of Korčula, has less than 900 people living on the island and is a little more difficult to get to than the other Dubrovnik islands. While getting there may be the more challenging, this little island paradise is one of Dubrovnik's best kept secrets, where you'll be surrounded by untouched nature and the pristine Adriatic Sea. Perhaps the best part is that they have few tourists when compared to the rest of Croatia, so you can always find a beach, cove or even a little islet for yourself. How does that sound?
The island of Lastovo is part of the Lastovo Archipelago, which is made up of 46 islands. In 2006 the archipelago was declared a Nature Park due to its natural and ecological importance – when you get there you'll see why for yourself. That said, a vacation to Lastovo is really suited to those that like peace and tranquillity surrounded by gobsmackingly beautiful nature. When it comes to crystal clear beaches and bays, Lastovo has you covered with a choice of Mali Žal, Kručica, Porto Rosso, Ubli and Uska beaches.
If you're somewhat more adventurous take a local boat to one of the small uninhabited islands or islets in the archipelago and find a beach, bay or cove and claim you own piece of paradise for the afternoon. Don't forget some food, water and a good book. If you're craving some action for your day, then Lastovo has kick-ass marked cycling trails (with hardly any traffic) which will take you through vineyards, forests, spectacular lookouts, and to all the wonderful sites of the island.
Lastovo also has some superb dive locations including one of the best in Europe, Bijelac. Here you can dive through an underwater passage that takes you through an island. You heard correctly, through an island! But if you ask me, one of the best activities is to rent a small boat and quietly cruise alomg the coast of Lastovo. To get to Lastovo, you can get a ferry from Split, Korčula or Dubrovnik or if you're sailing around Croatia add Lastovo to your itinerary and visit one of Croatia's unique islands.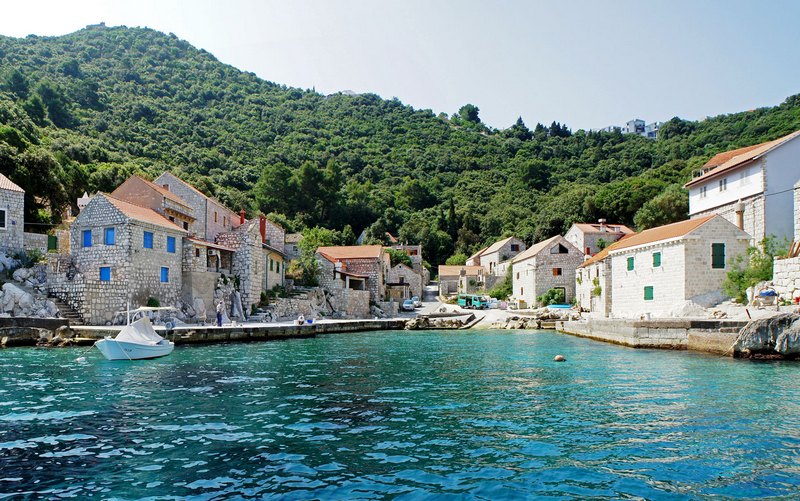 Photos by: TZ Lastovo