The night couldn't have started better for Sendi. She was enjoying her dinner at Rixos hotel, restaurant Azzure. The magnificent food goes very well with the magnificent view. But, even on Saturday evening, Sendi options to drink water rather than famous Croatian wine. Surprised? For her, the healthy choice is always the right choice. And we don't blame her one bit! Looking the way she does, we understand it takes a lot of discipline and long hours at the gym. But one thing is sure, miss Skopljak doesn't need alcohol to have fun. Her bubbly personality will entertain anyone in her company.
When Sendi finished with her dinner the night was still young. She met up with Go Dubrovnik Dream Vacation Winners and the rest of Go Dubrovnik crew. Is there a better place to look for fun than the Old City? And since it was a Saturday night, Dubrovnik felt even more alive. The lights sparkle up the main street, Stradun. Everyone is out. Girls are wearing their best high-heels, guys are looking so fresh. We know you heard there's so many beautiful people in Croatia. If you thought this was just a rumor, we'll have to disappoint you – Croatia really is a beautiful nation. But of course, not everything here is about the looks. People in Dubrovnik know how to have great fun. Today, we will give you a sneak peek of a summer Saturday night fever in Dubrovnik.
The warm-up  has just started at one of Dubrovnik's IT-places, Cele Dubrovnik Gourmet & Lounge. As the real locals that we are, we knew we can't go wrong by taking Sendi to Culture Club Revelin! But, to be honest, at that time, we had no idea what has one of the best (and particular) clubs in the World, Culture Club Revelin planned for us. The clock is ticking, and as we walk to Revelin everyone is getting more and more curious about the night that's ahead of us.
The minute we entered the club, we were delighted with two guys (dancers?)dressed in shiny red & gold costumes (sooo Michael Jackson!). "I want his jacket!" Sendi whispers in my ear as we were walking up to the the VIP section of the club.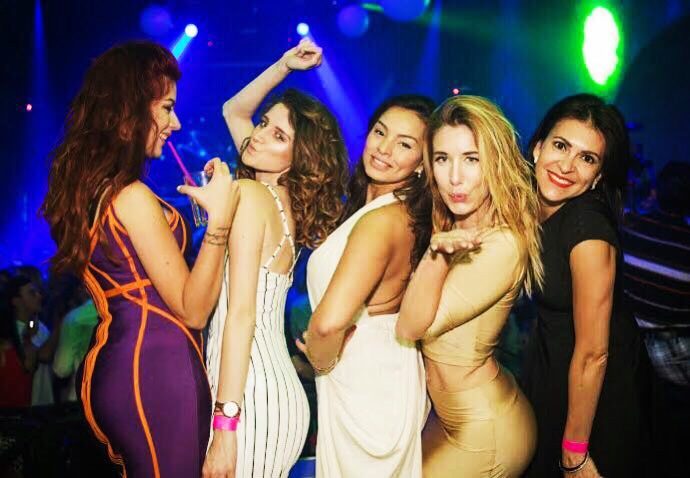 And when we thought the night just couldn't get better, the lights went down, and we realised that the real show has just started. We have never seen anything like it. The dancers, the costumes, the choreography, the lights… Perfectly executed. So dramatic… But what is this all about?
Yes. It was a performance never seen in Dubrovnik before, named 'Grand Hotel'. The magnificent performance of the acrobats, dancers and perfectly decorated stage has completely transformed the face of Revelin to the famous hotel. You could see the lobby, a few rooms, many of its iconic guests; their intrigues, their loves, and  their sleepless nights.
This fascinating show is made by Italian brand Visionair, which brought Newil Macrano, singer Ellys Leon and famous Italian DJ Mauro Ferrucci to Dubrovnik. And the best news is that this is just the first performance, and there is so much more to come. So if you want to experience the Grand Hotel show by yourself, you are in luck! GoDubrovnik will keep you up to date with all news from Culture Club Revelin.
We were left speechless. And all we have to say now, is that, during the show, all of us, including miss Skopljak forget to take a selfie. But we know you will have understanding for that. After all, we only forget to take pictures when we're having to much fun… And in this case, FUN should be the second name for  Culture Club Revelin.
Special Thanks to Culture Club Revelin
Photos :Suzana Skopljak, Mint-Media, Facebook, Revelin Culture Club PR