You decided to visit Dubrovnik during September and you're not sure what's the weather like, if there's accommodation and interesting events ?! Don't worry, we got you covered. The news is great, September is an ideal month to visit Dubrovnik and its wondeful surroundings.
Accommodation in Dubrovnik in September
Since absolute peak season in Dubrovnik is over, private and hotel accommodation will be cheaper in September. But it's still a busy month, don't expect bargain prices !
Weather in September in Croatia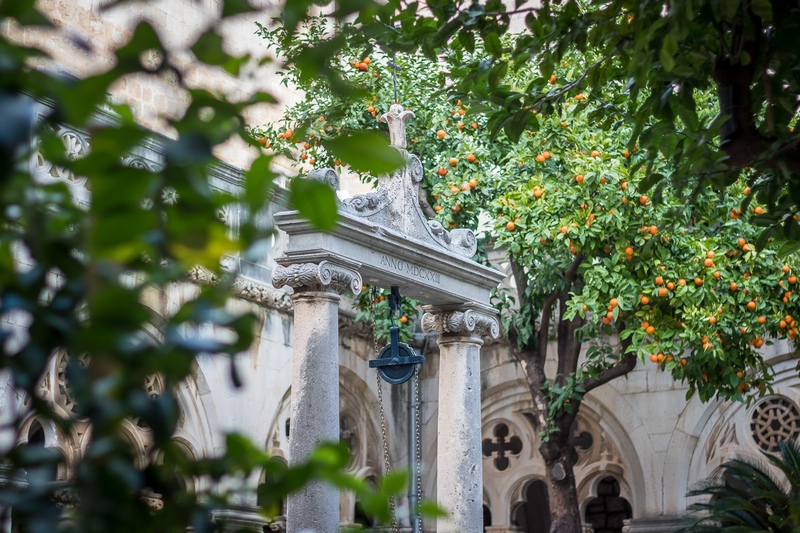 You want to make sure your vacation is rain-free! Well, you're in luck! Summer temperatures and conditions stretch out into September and beyond. This is the reason why many travellers choose September as THE month to visit our beautiful country – especially because many tourists are finally gone. Sea temperatures will be inviting so you will be able to enjoy your time here to the fullest.
Mid-20s C is a normal temperature for this time of year. To be sure, please check Croatian Meteorological Service for weather forecasts and sea temperatures.
Where to go & What to do
You should consider visiting the island of Korcula during September. Not only it's a wonderful place to explore, but it's home to The Korkyra Baroque Festival, a fabulous international music festival.It will run from 2-12 September 2017. The festival offers a rich baroque experience in wonderful venues on the island of Korčula. This festival is artistically important and it also promotes Croatian tourist offer in the best way possible. Could you imagine a better way to visit Korčula's churches and unique architectural complexs?
If you always wanted to visit Konavle and Cavtat, the festival is tailor-made for you. The Epidaurus Festival is dedicated to music but also to theatre, drama, poetry, folklore, educative programmes, many presentations, matinees for young talents, getting to know the beauty, nature, tradition, of this region and so much more. Enjoy the best of cultural tourism in Cavtat. The 2007 Epidaurus Festival is planned to take place between September 8th and September 23th.
You're into running? Don't miss out on Ston Wall Marathon. This unique race couldn't take place at more attractive location. The massive Ston Wall was built in order to protect the Republic of Ragusa in the 15th century. Take part in this special marathon and close your route from 4 km, 15 km or 42 km . Have fun and experience some of the most breathtaking views of this region.
Photo : Go Dubrovnik Archive