If you are visiting Dubrovnik you will find so many things vying for your attention – but one thing you must investigate is our local cuisine. There are many ways to explore the city: a walking tour, of course, with plenty to choose from – but we'd like to introduce you to a new possibility, one that combines exploring the city with the pleasure of eating!
Croatia Food Tours and the Sights and Bites Dubrovnik Food Tour are the brainchild of the same folks that developed Captivating Croatia and Insider Holidays. Sights & Bites is a brand new tour in Dubrovnik; this is a city with so many options for the curious traveller already available that you really need to be on top of your game to make an impact. This is why the tour is limited to small groups that can more easily manoeuvre through the crowds and spend more time enjoying both bites and sights, rather than waiting in lines.
"We have five tasting spots all around the historical center of the city that we visit. The first two offer just small samples to taste some lovely olive oil and traditional sweets, while the rest are visits to local restaurants", says lovely Anja and continues "Through this restaurant-hopping portion of the tour our guests enjoy some quintessential bites of traditional cured meats and cheese, assorted seafood, examples of good Croatian wine, and a very cool dessert that draws inspiration from Renaissance Dubrovnik. Basically, a full three course lunch", explained Anja.
Along the way you get to see The Great Onofrio Fountain, Dubrovnik's Main Street, a few important city squares, the beautiful old port, and a number of important landmarks, but you also get to stroll through some of the smaller, less known streets. This tour will give you a chance to meet this city as the locals do: that's their mission at Sights & Bites.
"This gives our guests a feel of the 'real Dubrovnik'. It's all about getting to know the local culture and way of life. One can do so only with a help of a local, and when you throw traditional cuisine in the mix, you can't go wrong", concluded Anja. If you want get to know Dubrovnik in this manner, just visit Sights & Bites website and book for perfect food tour in Dubrovnik.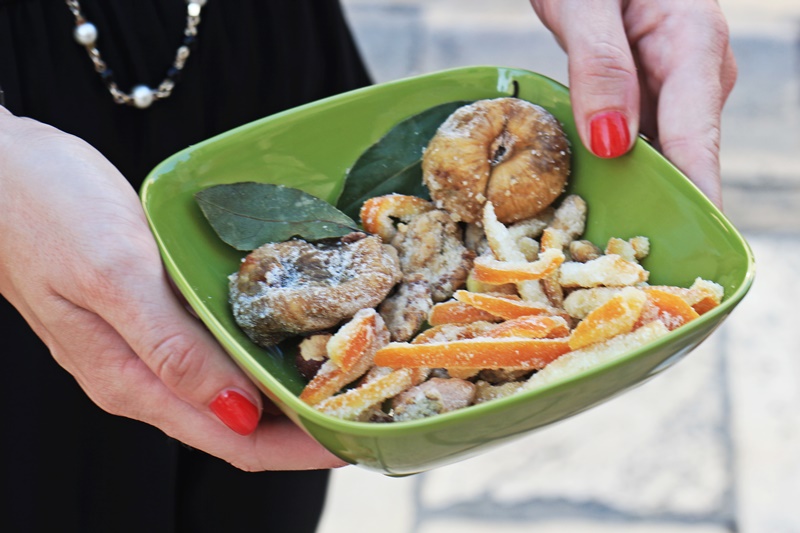 If you are visiting Dubrovnik and you like to explore the city read our guide for best places to visit in Dubrovnik.