Do you and your family enjoy beach vacations? If so, Galveston Island is the perfect destination. Since the 19th century, Galveston has been known as "The Playground Of The South".
While Galveston does feature miles of pristine beach and an enviable subtropical climate, dozens of other fantastic features also help lure over five million visitors every year. Why settle for just a beautiful beach and sunshine when you can also enjoy a family fun day in an amazing water park and wander around a fascinating botanical park?
Here are 5 good reasons why Galveston is perfect for your next beach vacation.
#1. Galveston Schlitterbahn Waterpark
If you and your kids enjoy splashing around in the water, you'll love this wonderful, 26-acre waterpark. Galveston Schlitterbahn Waterpark hosts 4 thrilling speed slides, including the immersive Screaming Serpents Body Slide and Cliffhanger. It's also home to MASSIV Monster Blaster, the Guinness Book of Records official tallest water coaster in the world.
This park offers the most adrenaline-pumping rides of any Schlitterbahn Park. But your little ones won't feel left out. Take them to the Tiki Tikes Kids Area where you'll find fun water rides and attractions for children of all ages.
If you love our planet and want to protect the environment, you'll be delighted to learn that the latest modern equipment installed in this park utilizes leading-edge technology to save water and minimize energy consumption.
#2. Moody Gardens Botanical Park
Visitors who want their children to be educated while being entertained will appreciate this fantastic destination. This not-for-profit attraction aims to enlighten people of all ages about wild animals, plants, and conservation. The 3 stunning pyramids inside Moody Gardens Botanical Park are among the most prominent landmarks in Galveston.
The clear Rainforest Pyramid stands 10-stories-tall and encloses an amazing variety of flora and fauna within a simulated rainforest climate. There are over 1,000 exotic rainforest species exhibited here, including ocelots, giant river otters, and saki monkeys. Inside, you'll also find powerful waterfalls, imitation Mayan ruins, and bat caves.
The Discovery Pyramid features science-related exhibits and amusement rides. Your younger kids will love the SpongeBob SubPants Adventure Ride.
The 12-stories-tall, blue Aquarium Pyramid encloses a variety of huge pools, each with its own unique environmental conditions to represent different oceans and seas from around the world. Swimming around these pools you'll see around 10,000 different marine animals, like fish, seals, sharks, and penguins.
#3. The Galveston Island Historic Pleasure Pier
Back in the good old days, no beach vacation was complete without a trip to the pier. In recent years, many piers have fallen into neglect or, sadly, been demolished. Not on Galveston Island. The Galveston Island Historic Pleasure Pier was completely restored in 2012 and has become one of the most popular attractions on the island.
The pier stretches 1,130 feet into the Gulf of Mexico. Along its length, you'll find 15 family-friendly rides, a roller coaster, a Farris wheel to provide fantastic panoramic views of the sea and surf, and all the traditional carnival games you remember from your childhood.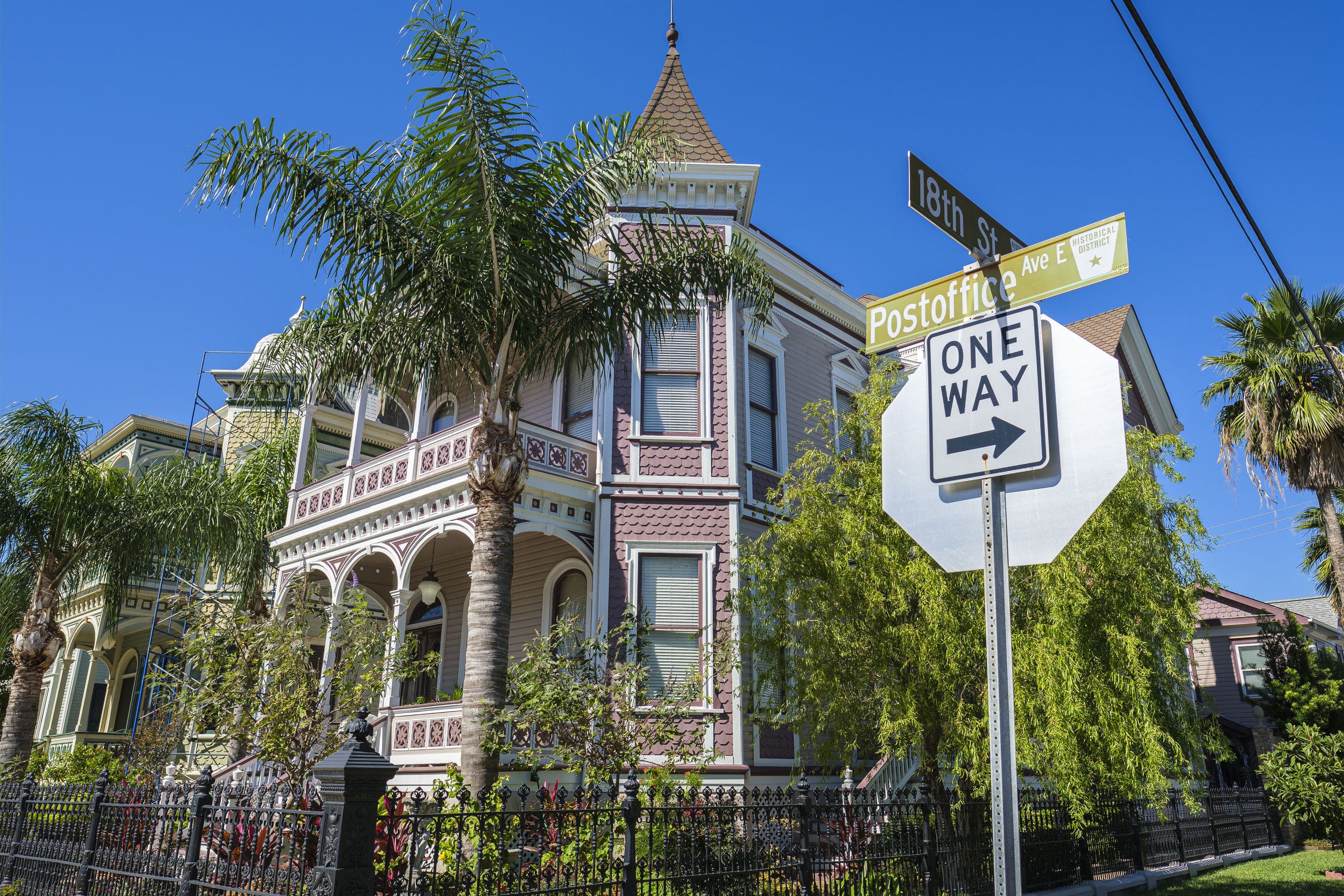 #4. The Strand Historic District
If you like to combine your beach vacation with a little sightseeing, you'll love The Strand. This district is listed on the National Register of Historic Places for its incomparable collection of Victorian architecture.
The Strand not only contains many Victorian shop fronts and houses, but it also hosts the island's main entertainment and shopping area. Here you'll find curio shops, antique stores, and restaurants inside unique historic structures. Many of the buildings display boastful plaques to inform visitors they survived the devastating 1900 hurricane.
This district also plays host to a variety of street performers and 2 immensely popular seasonal festivals: the Mardi Gras and the Dickens on the Strand Christmas festival.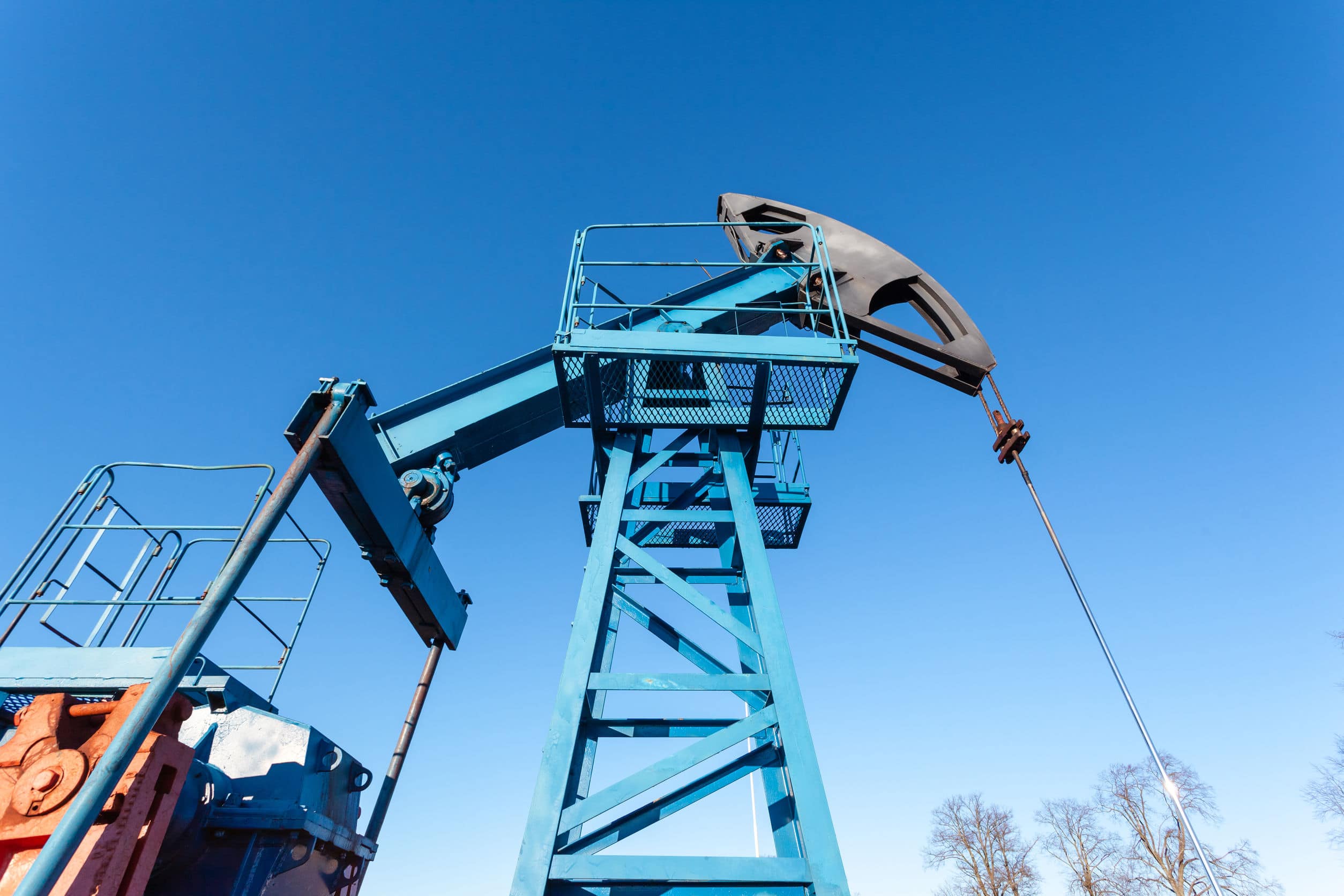 #5. The Ocean Star Offshore Drilling Rig & Museum
Neighboring The Strand, you'll find this unique museum. Where better than Texas to visit a museum dedicated to oil? The museum centers around a jack-up oil rig found in Galveston Harbor.
The Ocean Star offshore rig was built in Texas in 1969 and drilled over 200 wells around the Gulf of Mexico. Now the rig belongs to a not-for-profit, educational organization dedicated to educating the public about offshore energy.
Aboard the retired rig, you can take a behind-the-scenes tour of the oil and gas extraction process. There's also a Hall of Fame to showcase the technology and hardy individuals who made Texas a world leader in sea-based oil production.
If you want to see more historic, oil-related landmarks, a mile off the northern coast of Galveston Island you can find the famous shipwreck of the SS Selma. This 1919 oil tanker was abandoned in 1922 and now stands partially submerged and easily visible to passing ships.
And there's more!
These are just a few of the attractions you'll find around Galveston Island. But the miles of beautiful beachfront are reason enough for any family to choose Galveston for their beach vacation. So, pack your beach towels and sunscreen and organize your Galveston beach vacation today.