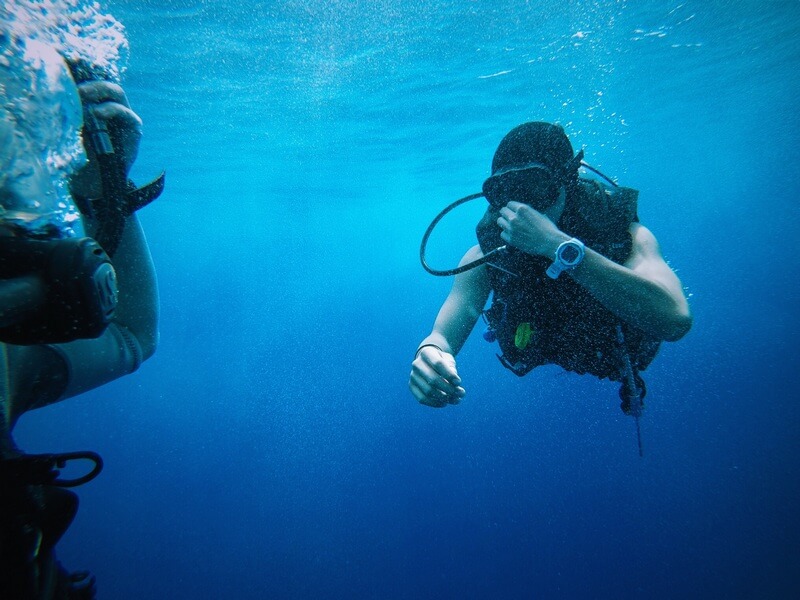 Dubrovnik is a fantastic holiday destination. It has so much to offer to its visitors. If you're
looking for some exciting and intersecting things to do while enjoying your vacation in the Pearl of Adriatic, you're in luck. In this post, we bring five reasons you should go diving in Dubrovnik.
Although lounging on the beach with a cocktail in hand seems like the best way to spend a
holiday in Dubrovnik, we highly recommend you try some fun water activities. Scuba diving is on the top of our list of things to do in Dubrovnik, and here is why.
Stunning Beaches and Dive Sites
If you're planning a trip to Dubrovnik, you must already know that the city and the surrounding area have beautiful beaches and the most transparent sea. Wich makes it a splendid diving location. You can enjoy diving in some of the most stunning locations on the Adriatic Sea.
Great Scuba Diving Instructors
Diving is popular in Dubrovnik and Croatia as a whole, so there is no surprise that you will be welcomed by some of the best and most professional certified divers if you go on a diving tour in Dubrovnik.
Don't be afraid if you have never gone scuba diving before because the certified diving
instructors are there to guide you through the entire experience. One great thing about this
activity is that it's perfect for beginners.
Amazing Diving Tours
Dubrovnik has some fantastic diving tours to offer. So, if you have ever wondered what it is like to scuba dive, going on one of these tours will be a perfect holiday activity.
If you book a Dubrovnik diving tour, you will experience the thrill and freedom of diving for two hours under the mesmerizing underwater world.
Meet with your diving instructor at the Diving center Blue Planet Dubrovnik and discover the mesmerizing underwater world around Dubrovnik. Your tour will start with a safety and
instructions briefing, after which you will go into the water to explore the life under the sea.
Book A Dubrovnik Diving Tour Right Away!
Interesting And Diverse Marine Life
Scuba diving in Dubrovnik will allow you to see all kinds of different marine life in the Adriatic Sea. You can observe the sea flora and fauna in its natural habitat. And trust us, it's way better than seeing it in an aquarium.
A Unique and Fun Holiday Experience
Going on a diving tour is a truly unique experience that will allow you to discover rare marine animals and fish. Plus it's extremely exciting, and it will definitely stay in your memories for a long time.
What you should know before booking a Diving in Dubrovnik Tour?
One thing you should keep in mind is that you must be a good swimmer in order to partake in this activity. There will be professional divers and instructors on hand to answer any questions you may have. They will take care of your safety, and they'll also tell you everything you need to know about the diving tour in Dubrovnik.
The tour has a free cancellation policy for up to 24 hours before the start time of the activity, and all of the tour groups are small so that the instructor can properly focus on each participant.
Book Your Scuba Diving Dubrovnik Tour Online!
Learn a new skill and have the time of your life by scuba diving in Dubrovnik. Enjoy exploring the crystal clear Adriatic Sea with the highly professional diving crew and add a bit of fun to your Dubrovnik vacation.