If you ask us what's the best way to explore Dubrovnik, our answer is: You have to act like locals do!
There're some beautiful places to see in Dubrovnik, great food to taste and good wine to drink. Here in Dubrovnik, you can find all that in just couple of miles. So here it is, local itinerary or how to spend a day in Dubrovnik. 
First coffee
Drink your morning coffee somewhere beside the sea. Why is that so important ? Well, when you live in Dubrovnik you have time for yourself, and you can actually build a little temple of peace inside your soul and body. First-morning coffee is one of the best rituals here in Dubrovnik because you can breathe in fresh Mediterranean air and enjoy the beautiful view on Adriatic Sea. We bet even your coffee will  taste better. Start your day in Dubrovnik in style, just like the locals do!
"Idemo u đir!"
Đir is one of the best words here in Dubrovnik. It means to take a walk through the city and ti enjoy the best of it. Here, you can walk for hours and stop wherever you want, take a  perfect photo of the city or explore some secret corners of the Old Town.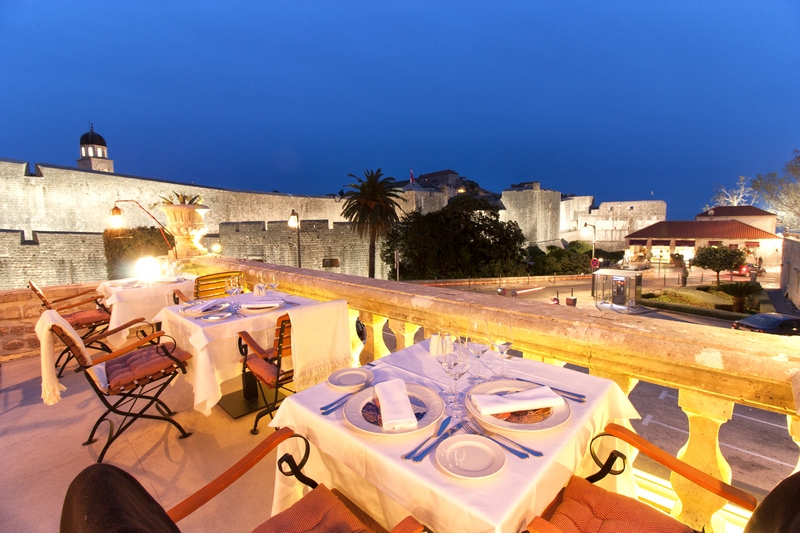 Taste something good! In Dubrovnik, you can never get hungry. Why? Because you're always surrounded by great food and Mediterranean spices. If you want to experience the best of Dalmatian and Croatian cusine while enjoying the beautiful view from the restaurant terrace make sure you check out restaurant Posat. Make sure you order something form the fish menu and if you have any doubts about wine, check out Grk from island of Korcula. This is a perfect recipe to relax and enjoy your holidays.
The best view from the Srđ hill
Climb to the Srđ hill. You can get there by the Cable car, or walking. But once you get there make sure you check out Buggy Safari where you'll have an opportunity to experience  the wild side of Dubrovnik. These exciting roads will lead you to the best places of the Srđ hill. And this is how to make your journey in Dubrovnik unforgettable.