If you love to explore Croatia, you have to start thinking about visiting Dubrovnik during off-season. Meet Jake and Dannie, a lovely couple that travels the world with baby Lisa, and makes memories with stunning captures. This is an interesting story about Lovrijenac, and Walls of Dubrovnik.
Though the city walls are probably Dubrovnik's most popular attraction, climbing up the walls  doesn't always give you the best perspective to photograph their scale and beauty, even with a wide angle lens. Luckily, a ticket to climb the walls also includes an access to anearby Fort Lovrijenac, which rests on a small peninsula, just a short walk from the main city gate.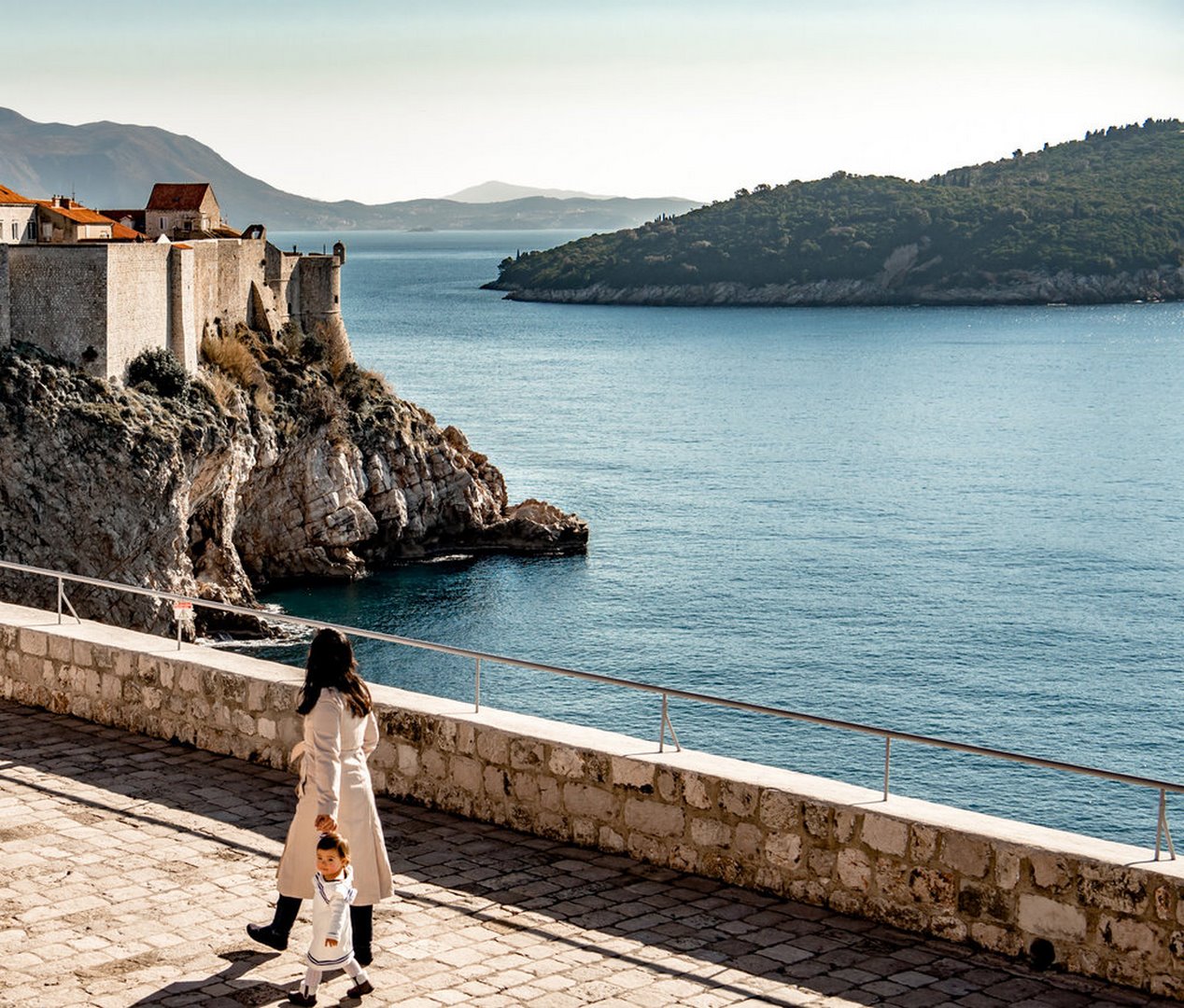 If it looks familiar to you, it might be because you saw it on HBO's Game of Thrones. It was the filming site for some scenes in King's Landing. You won't see any dragons there (at least we didn't), but you will still feel like you've been transported to another world!
GETTING THERE:
From the Old town, just head out the Pile Gate and make your way down the stairs near Dubrovnik tourist board office. Once you are down by the pier, the Fort will be visible and you can easily see which stairs you need to climb up to reach the fort. There are plenty of photographic opportunities on the pier itself, as well as on the balcony near the city gates (post on that coming soon)!
If you have kids, don't bother bringing a single or double lightweight stroller with you because there's hardly a flat space to put it down. You'll have much more luck with a chest carrier.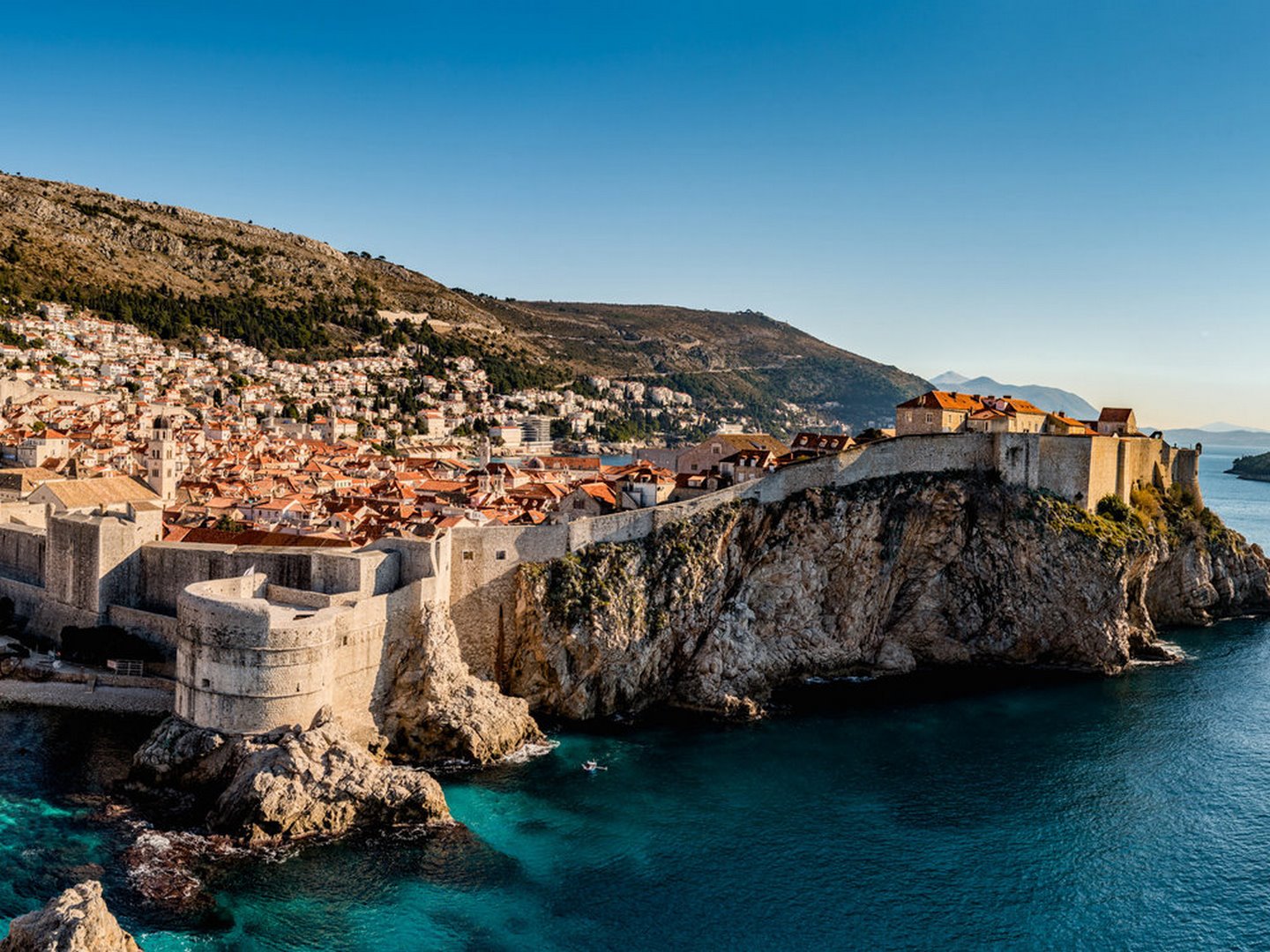 GREAT VIEWS:
The Stairs: The first good view of the city walls is on the stairs when you have almost reached the entrance to the fort. There are some trees in the foreground, but for the most part, they are an improvement to the composition, not an obstruction. It's a great place for a landscape, but if you want a photo of your family, it will be hard to compose a shot on the narrow staircase.
Inside the fort: The fort itself isn't very colorful, but it has a stoic beauty that you'd expect from a medieval military fortress. Uneven lighting will be your biggest challenge, so you'll either have to bring a flash, do an HDR, or get artistic with the light and shadow. Our favorite interior location was along the southern wall where light from the sun over the ocean shined through this row of windows, creating a beautiful repeating pattern. Another great angle is in the main hall, photographed from the roof.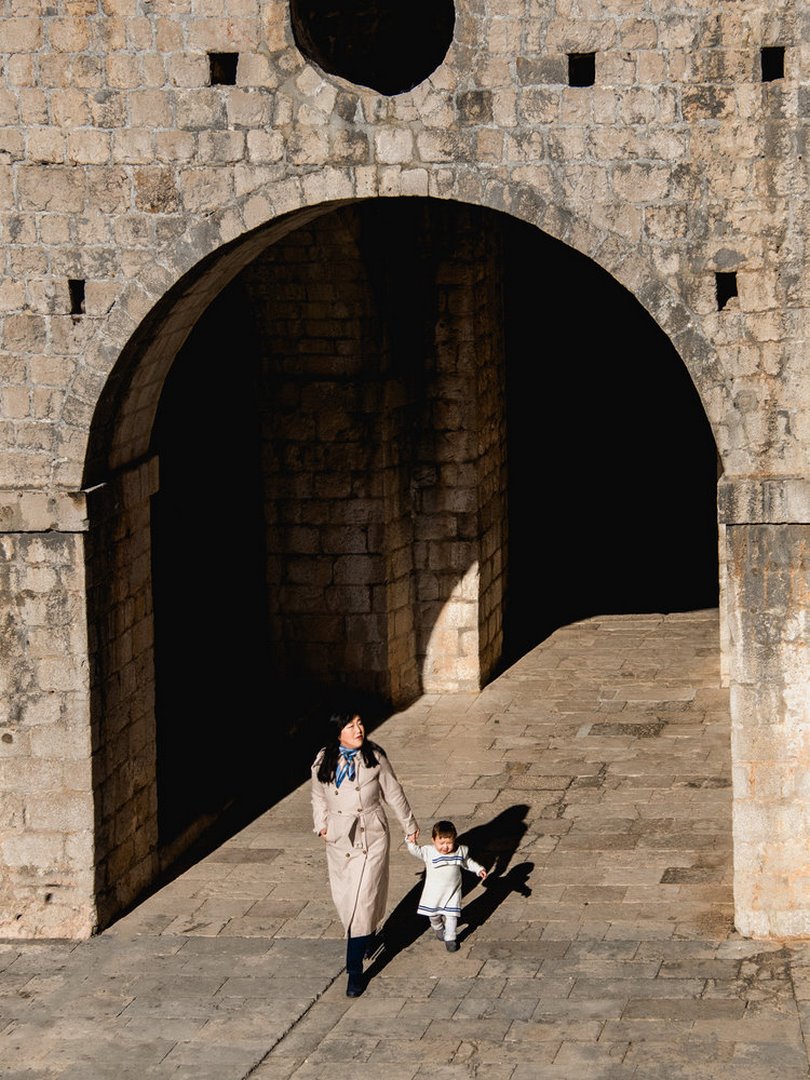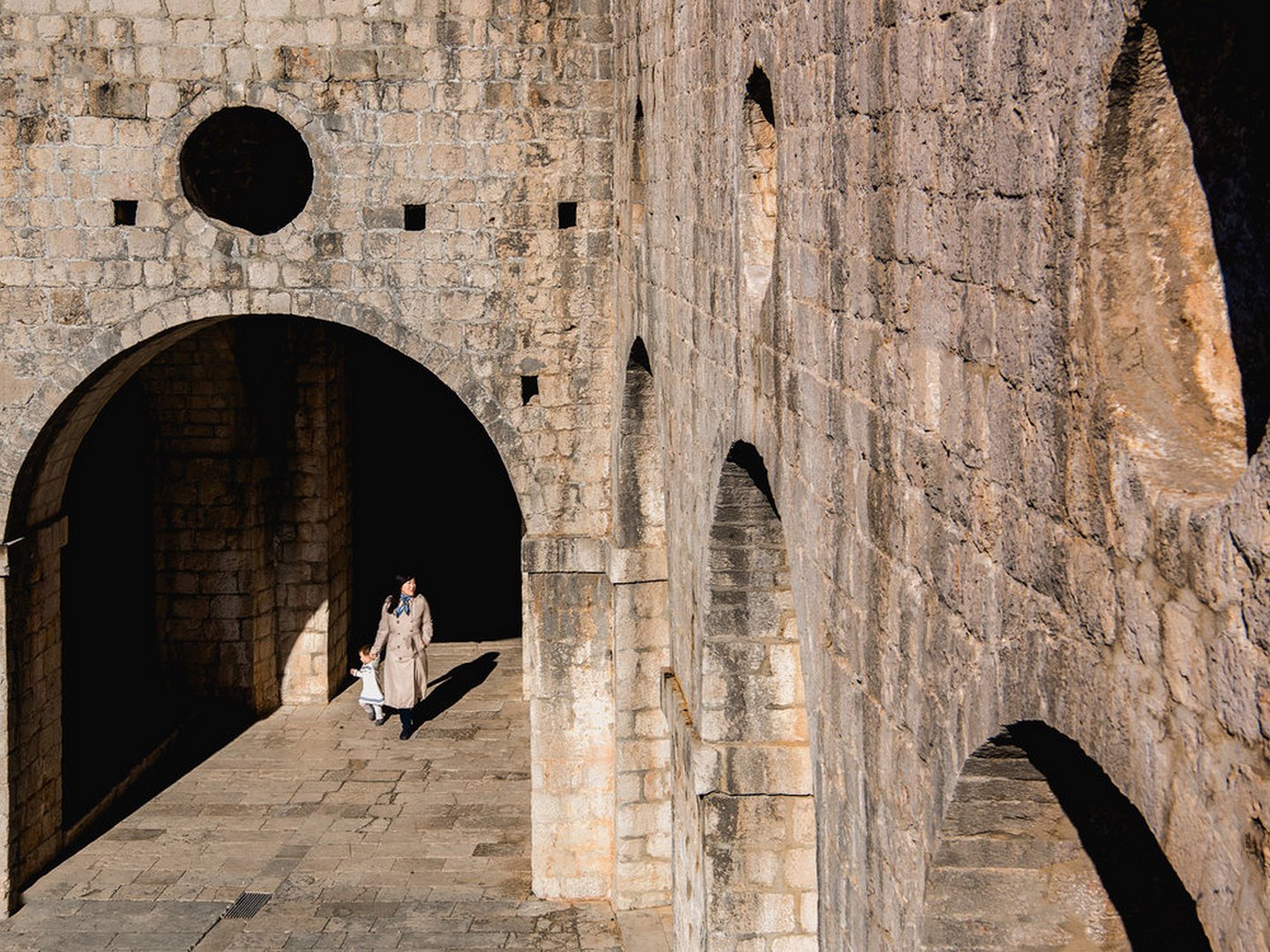 Read more on Jake and Dannie blog.
Photos by: Jake and Dannie