A look at the fascinating submarine world in the reflected sunlight is amazing, and the soothing silence mesmerising. Dubrovnik has an azure sea and there is both history and beauty hidden in its depths.
Scuba diving in Dubrovnik
The Croatian coast of the Adriatic with its 1,600 or so islands, partly wild and rocky, partly wooded, is lapped by a clear blue sea. The southernmost part of Croatia, the Dubrovnik-Neretva County and the city of Dubrovnik abound in the remains of shipwrecks, so that this part of the Croatian coast is increasingly becoming  a target for both recreational and professional divers. In the close vicinity of Dubrovnik there are several shipwrecks, the attractive Elaphite Archipelago islands, some colonies of red coral… while in the Cavtat area there are several protected antique shipwrecks (amphora sites and pythos – pitchers for storing grains).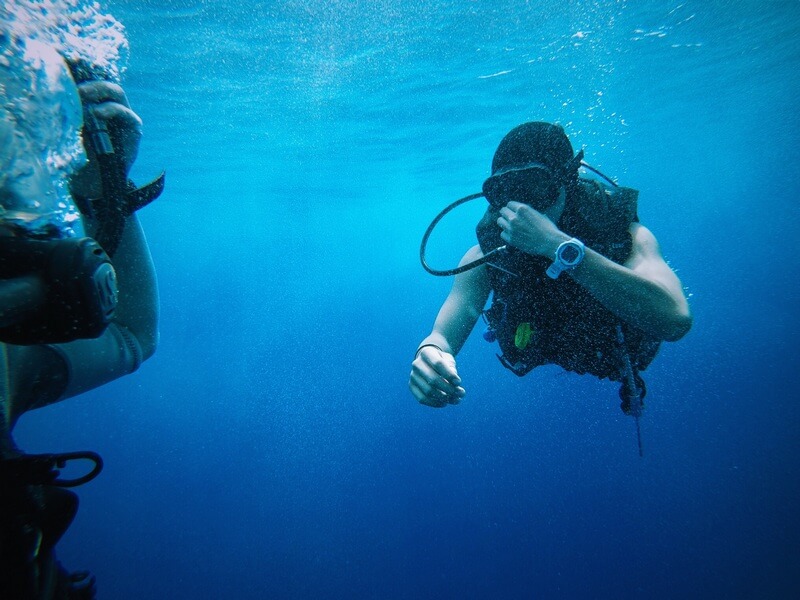 Dubrovnik diving centres offer a complete service including the organisation of diving excursions in these locations, and high quality equipment rental. Recreational scuba diving in Dubrovnik is a sport for everyone who feels well, regardless of age. Thanks to the very pleasant sea temperature one can dive all the year round. Scuba diving in Dubrovnik is possible only if you possess a valid diving card issued by the Croatian Diving Union (HRS), which is valid one year from the date of issue.