One of the absolute
things to do in Croatia
is to sail the alluring Adriatic. With over a thousand, islands, islets and reefs and that crystal clear sea tempting you to dive in, life doesn't get much better. Having sailed the Adriatic every summer since moving to Croatia, I would say your best sailing options is to rent a yacht, a skipper, and explore the wonders of the Adriatic Sea and her spectacular islands with
Yacht Charter Croatia
.
That way you have the freedom to determine where you go, how long you stay and most importantly, you have the experience of the skipper who will show you all the hidden gems of the region. Be prepared to swim in secluded bays, pristine beaches, and be taken to villages where you'll step back in time, experience the local customs and feel the relaxed vibe of island life.
What are the best islands to visit in Dubrovnik? It's hard to say what the best islands to visit are but here are three of my favourites:
Elaphiti Islands
The Elaphiti Islands are a small archipelago made up of 13 islands and islets, three of which are inhabited, Koločep, Šipan and Lopud. These islands are green with undulating terrain where you'll find idyllic Dubrovnik villages that will charm you. Be sure to visit the Blue Cave of Koločep and one of the best beaches in the region, Sunj.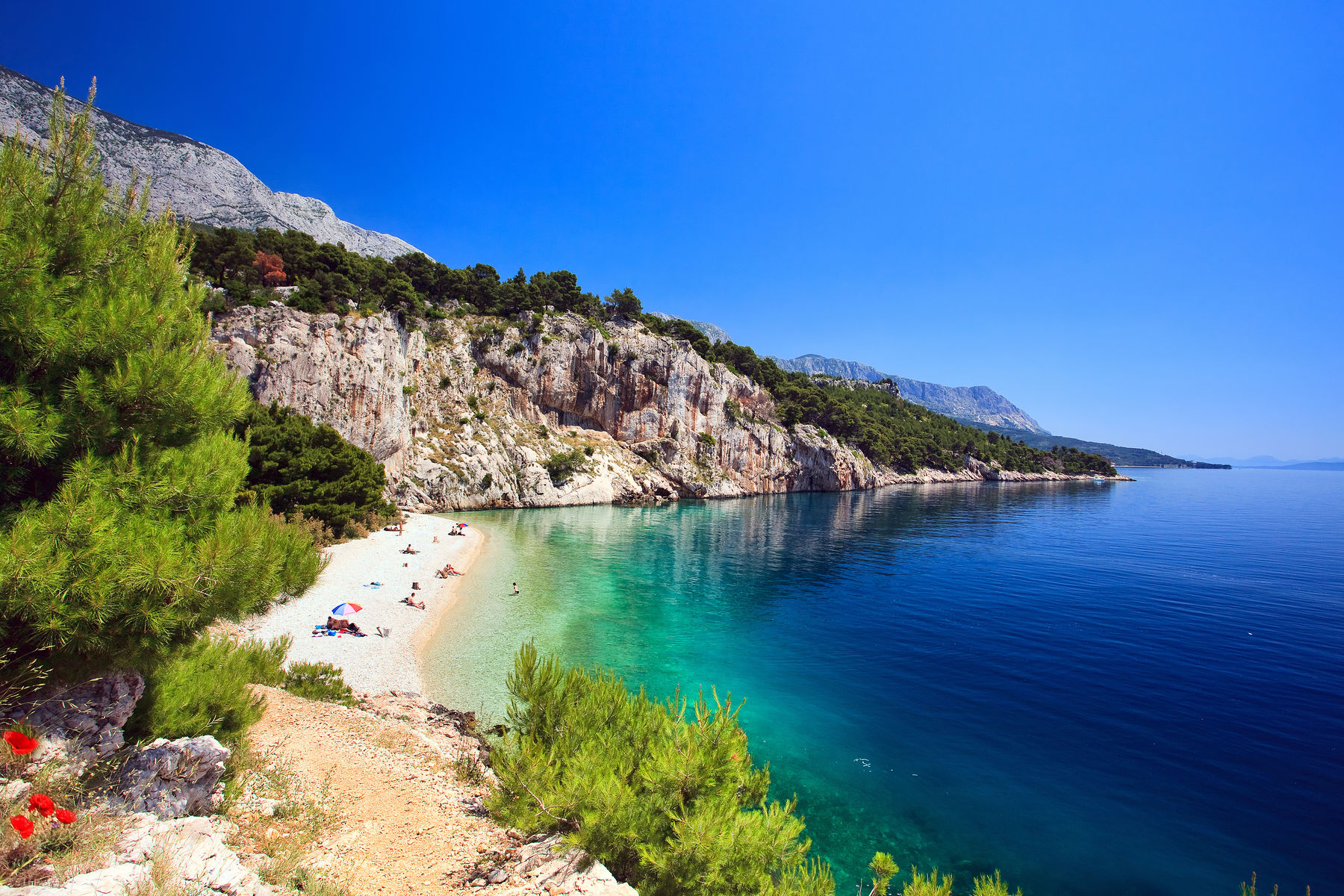 Mljet Island
The mystic oasis of Mljet is unique among the other islands of the Adriatic as it's covered in pine and oak forest. In fact its the greenest island in the Adriatic. It's a nature lovers paradise with an outstanding National Park with two salt lakes. In the larger of the two lakes, Veliko Jezero, there is a tiny little island, St Mary, with a Benedictine Monastery located on it. If you feel like getting active rent a canoe and explore the salt lakes and the Monastery. Also, don't miss a visit to Odysseus Cave and the spectacular Saplunara beach.
Lastovo
This unsung hero is Croatia's hidden paradise. Lastovo gets few tourists because of its distance. However, yachtsman has long known about the beauty of Lastovo and sail to the island to escape the tourist crowds of the mainland and the more accessible islands. Lastovo is covered in forests, lined with dramatic coastlines and is the essence of unspoilt nature. The ecological and natural importance of Lastovo Archipelago was recognised in 2006 with the area being declared a Nature Park. Lastovo has some of Croatia's best dive sites, and the town of Lastovo has maintained its 16th-century architecture. Look to the rooftops to spot the unique Fumari, cylindrical chimneys on the Lastovo houses.
Dubrovnik region is dotted with numerous islands which offer something for everyone. Find lots of interesting 
things to do in Dubrovnik
. Take your pick, get a yacht and sail the Dubrovnik coast for the experience of a lifetime.