Those who travel to Croatia in October can experience a country settling into the normal rhythms of a life undeformed by tourism. Kids are back in school and parents are back at work. Instead of catering to visitors, many islanders are occupying themselves harvesting grapes and other local products. The best time to visit Dubrovnik is September and October, when temperatures aren't stifling hot yet most of the cruise ships have abandoned the port.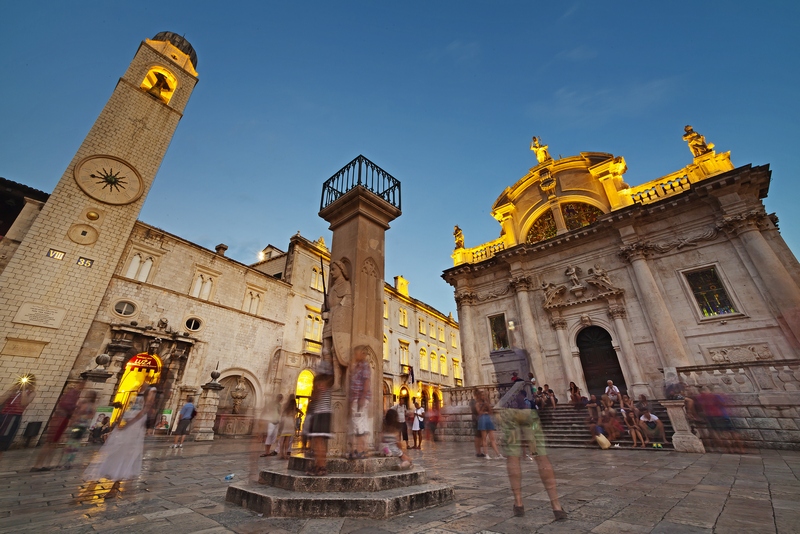 The water remains warm for these two months, so it's a great time to dip into the sea rather than your savings. The peak season, summer, has arguably the nicest weather with average high temperatures fluttering around 80 degrees Fahrenheit. A digital thermostat is a great way to check the temperature on the spot. But the small city struggles to meet the demand of the large visitor influx. Correspondently, prices soar. Prices dive from October through April, but so will the temperatures and the beach appeal.
Most of the top attractions are concentrated in the car-free old town, within the medieval walls. Two monumental arched gates, Pile (to the west) and Ploče (to the east), serve as entrances to the old town, and they are joined by the main thoroughfare, Stradun (aka Placa). Off each side of Stradun lies a grid of narrow alleys (some involving steep stone steps), harbouring countless cafés, restaurants and apartments to rent.
Immediately east of the old town, a string of half-a-dozen luxury hotels line the coast, while 2km west of town, opposite Gruž Port, Lapad peninsular is where you'll find the main concentration of big modern mid-range hotels, plus several beaches. You can enjoy a real beauty of this city in October. So, don't listen what we say about it, go to see by yourself with GoDubrovnik City Map.