The Best and Cheapest Parking Spots in Dubrovnik!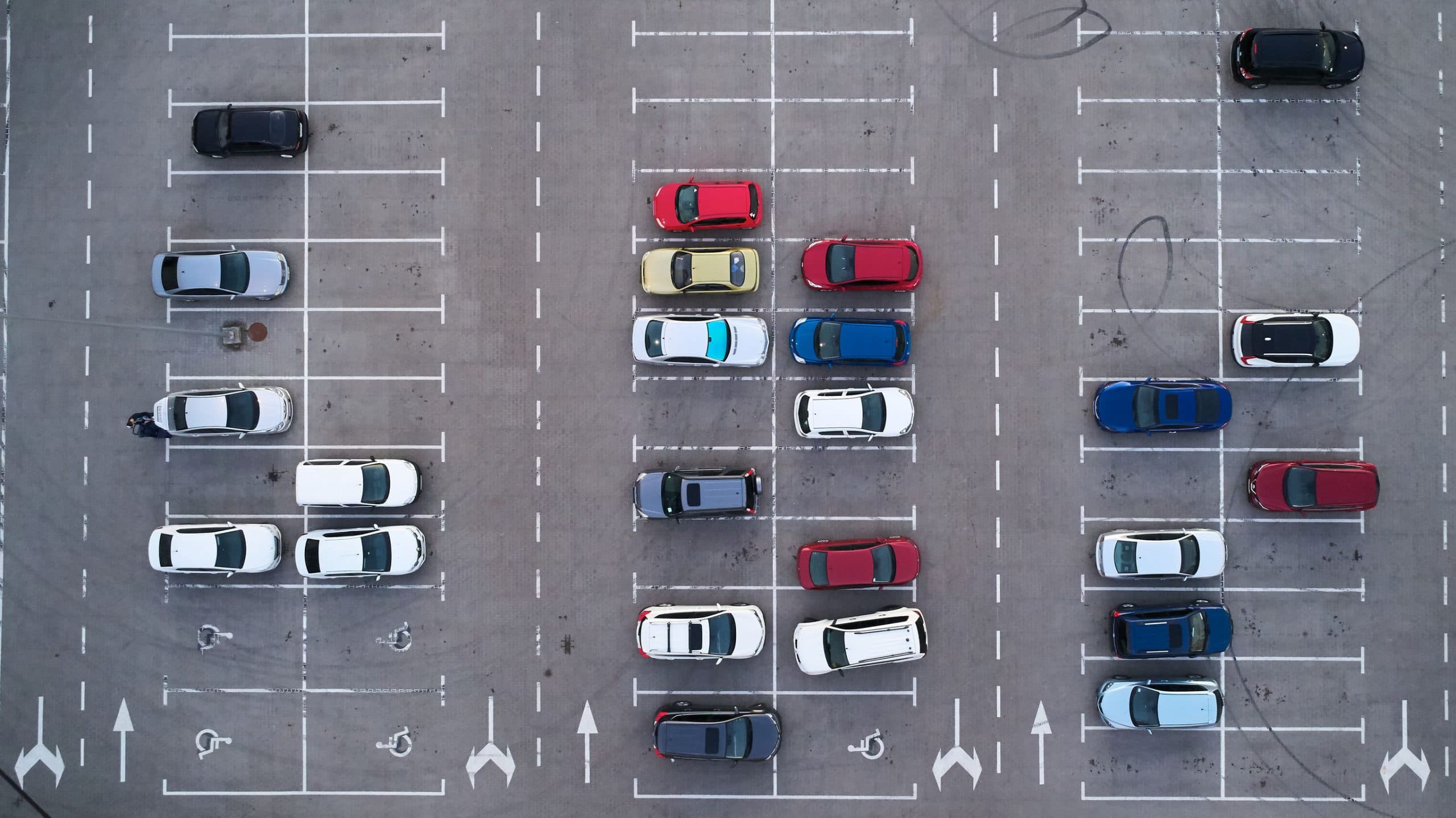 If you decided to visit Dubrovnik by car or you opted for car rental during your holiday in the city, one of the important things will be to figure out where you can park your car in Dubrovnik.
Fortunately, you have multiple options to consider when it comes to parking in Dubrovnik.
Finding a parking spot in Dubrovnik that will not break your bank and that is in a good location has shown to be an uneasy task, especially during the summer months.
For that reason, we explored multiple parking options and compared them when it comes to price, accessibility and close proximity to the Old Town of Dubrovnik.
Parking Zones
The city of Dubrovnik is divided into five parking zones. Each parking zone has a different parking fee, which reflects the convenience of the parking's location. Parking fees also vary depending on the month – they are more expensive during the summer months. The most expensive one is Zone 0 (hrv. Zona 0) with the price per hour going up to 75 kunas. While the cheapest is Zone 4 (hrv. Zona 4), which is far from the old town and requires you to take the bus anyway or pay for a taxi so you can explore the beauties of Dubrovnik Old Town.
Source: sanitat.hr
Parking Meters
Source: sanitat.hr
Dubrovnik's parking meters are easy to spot and easy to use. Be sure you check your Parking meter to know exactly in which parking zone you parked your car. You can also pay for your parking space via text, so you will have no reason to skip the parking payment.
Penalties for illegally parking in Dubrovnik
If you are getting around Dubrovnik by car it is important to note that buying a parking ticket is essential. If you decide to risk it and not pay for your parking fee, you will have to pay a fine. You will be charged a daily parking ticket that you are obligated to pay via bank transfer or in person at the Sanitat office (address Marka Marojice 5).
What are the parking options in Dubrovnik then?
Parking Spots around Dubrovnik Old Town
Hint: The Most Expensive Option ( 40-75 kuna – 5,5 – 10 EUR  /hour)
There are multiple options if you want to be in close proximity to the Old Town of Dubrovnik. Just outside the City Walls, you have the Buža parking, and if you walk a bit further away you will find Gradac Parking. It's implied that parking spots this near to the Old Town come at a bit of a higher price. So you will pay 40 kunas for an hour of parking on the Buža Parking. If you want to be even closer to the old town core you have the option of Pile Gate Parking, but you will have to pay 50 kunas for one-hour offseason and up to 75kn per hour during the season.
Dubrovnik Center Parking
Hint: The Best Value Option Close to The Old Town


(20 kuna – 2.7 EUR / hour or 200 kuna – 27 EUR /day)
If you want to be close to the town and not break the bank you can consider parking your car at the Dubrovnik Center Parking close to the Old Town. The price for one hour of parking is 20 kuna and a daily ticket will cost you 200 kuna. The location of this parking lot is easily accessible, although you will need to take the city bus if you want to visit the Old Town of Dubrovnik. The bus stop is right next to the parking lot and it will take you 5 minutes to get to the Old Town entrance. But if you want to have a coffee somewhere outside the city walls or just do a bit of shopping, Dubrovnik Center Parking will work great for you given it is located just near multiple shopping centers.
VALUABLE TIP !!!
Dubrovnik Center Parking is really popular for its cheap price and it is usually quite hard to find a place during the season but you can book it here in advance:
Parking Lot in Gruž Port
Source: earthseafire.eu
Hint: Closest to the main bus station and the port
Parking at the port of Gruž will come in handy if you are going for a trip to the nearby islands. But if you want to go sightseeing in Dubrovnik Old Town you may find the public bus commute a bit crowded and long. You will pay 25 kunas for one hour of parking in the Gruž Port.
Dubrovnik City Garage
Hint: The Underground Option
Dubrovnik's underground parking garage is located on Ilijina Glavica (address: Zagrebačka ulica, Dubrovnik) close to the Old Town. The garage has enough parking places for a few hundred cars, but it tends to get very crowded during the tourist season. If you decide to park your car here you will pay 30 or 45 kunas per hour, depending on the time of the year, while daily ticket costs from 360 to 500 kuna.
Conclusion – Parking Recommendations for Dubrovnik
Dubrovnik's public transport is very regular, punctual, and bus tickets are affordable. So even if you decide to park a little farther from Dubrovnik's Old Town you won't waste much time traveling to your final sightseeing destination. There is no need to pay absurd amounts for hourly parking just to save 5 minutes.
GoDubrovnik Recommends:
BEST VALUE!
20kn per hour / 200kn per day
For more information